[12"] Boogie Land b/w Lady Lady Lady — MXMRK2010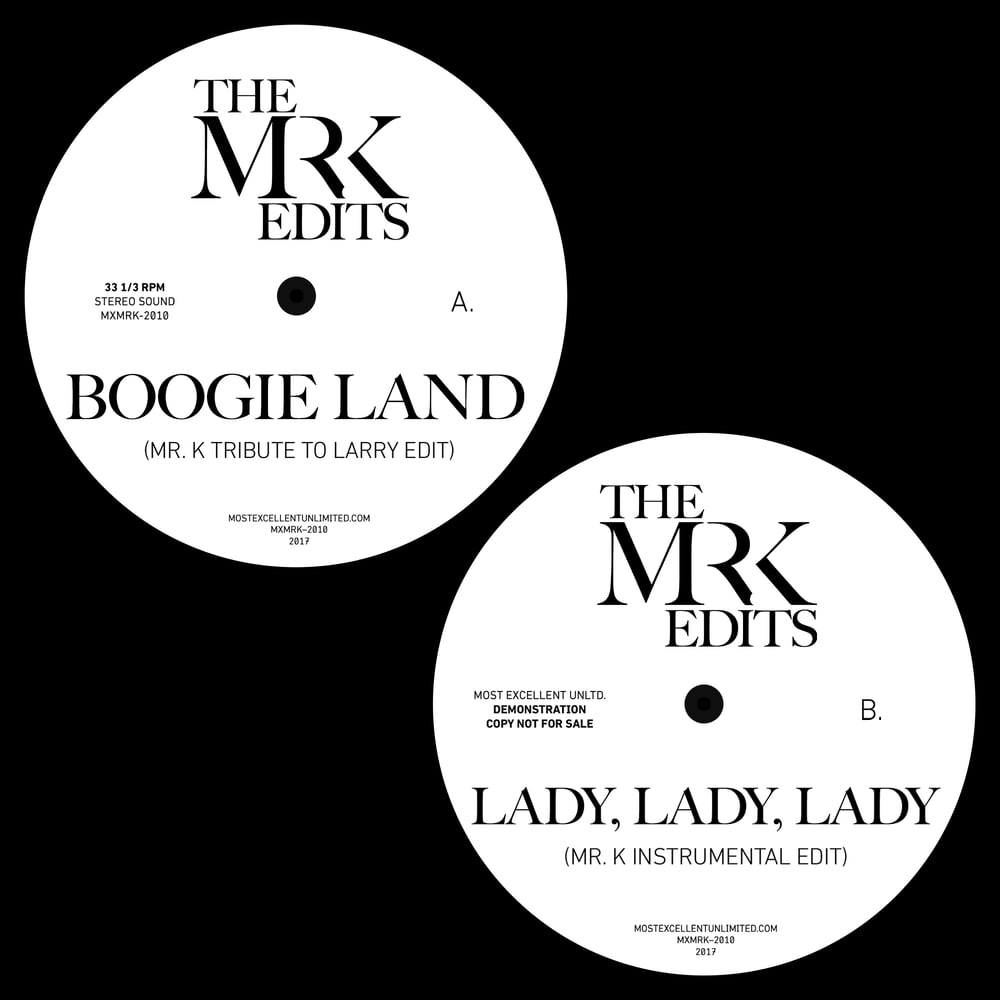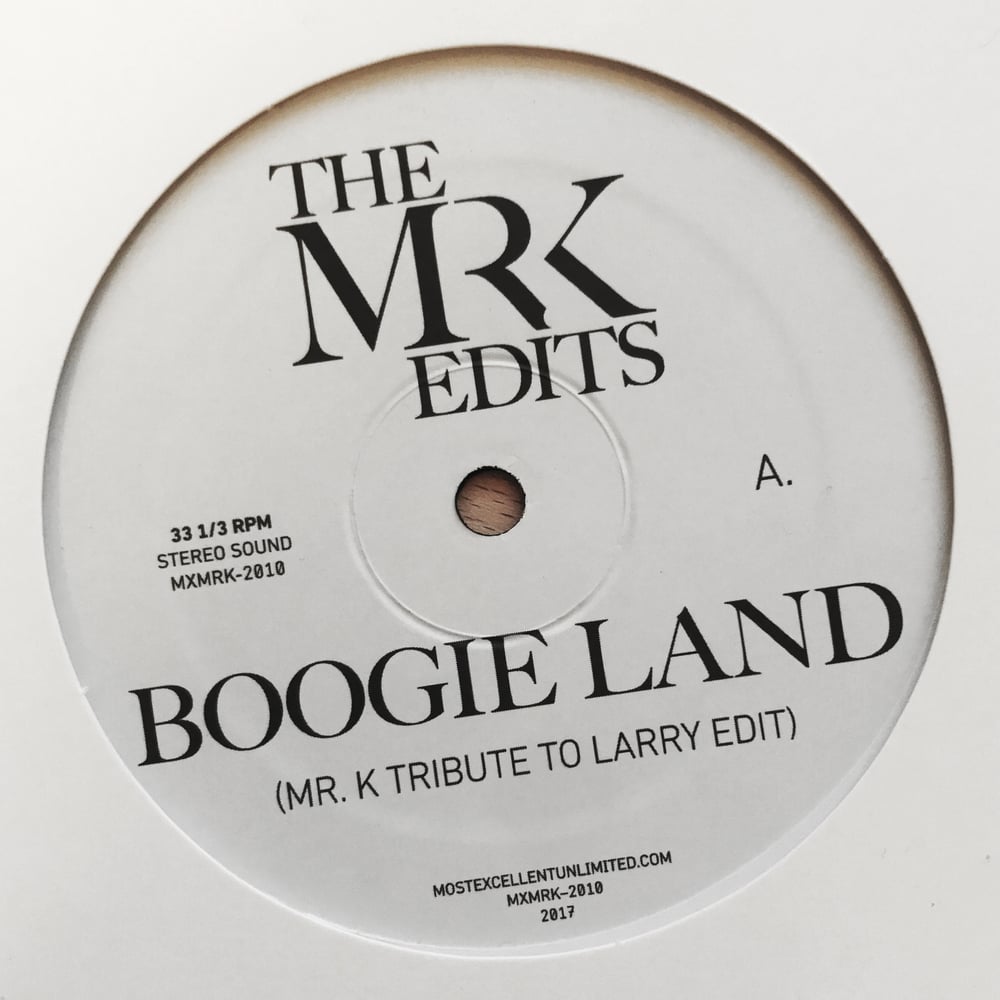 Cat # MXMRK2010 / Edits by Mr. K 12"
A. Boogie Land (Mr. K Tribute To Larry Edit)
B. Lady Lady Lady (Mr. K Instrumental Edit)
A:
First up is Ike Strong's "Boogie Land," an obscure side that was originally released in 1981 and saw plenty of action at the Paradise Garage. Krivit's edit is inspired by Larry Levan's technique in running the tune, focusing as Larry did on the late-song breakdown before dropping into a stripped-down rendition of the undulating main groove, a boogie bomb to be sure!
B:
The instrumental "Lady, Lady, Lady" first appeared in DJ sets in the summer of '75, the prime breakout year for disco, making its way from Chicago all the way to clubs on both coasts despite having no national distribution. Pre-dating the introduction of the 12-inch single, the song never saw release on the larger format, until now. Krivit's edit takes advantage of the extended playing time by easing into the Philly-style orchestral groove and letting it breath for a dramatic, building dance floor moment.
Both tracks have been mastered from Danny's personal collection and pressed onto high-quality virgin vinyl in extremely limited quantities.