[7"] Don't Let Go b/w I Fall In Love Everyday — MXMRK-2042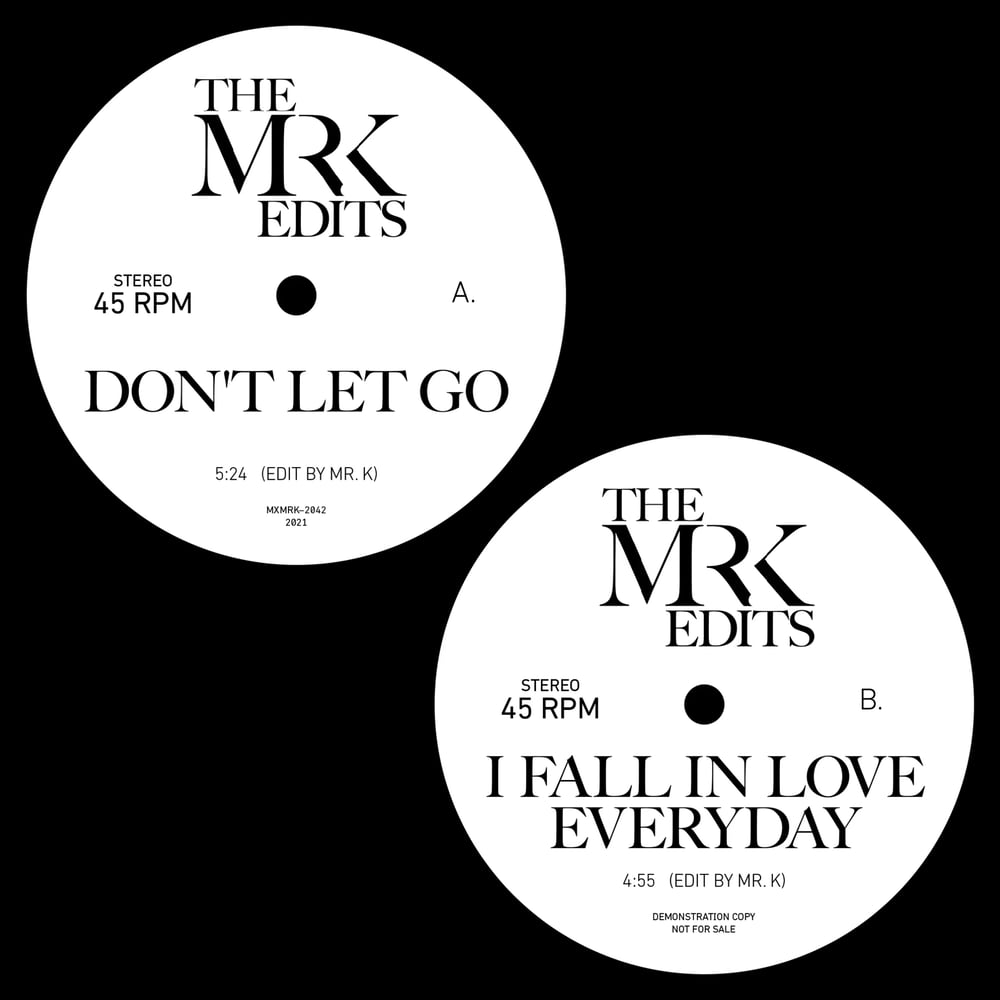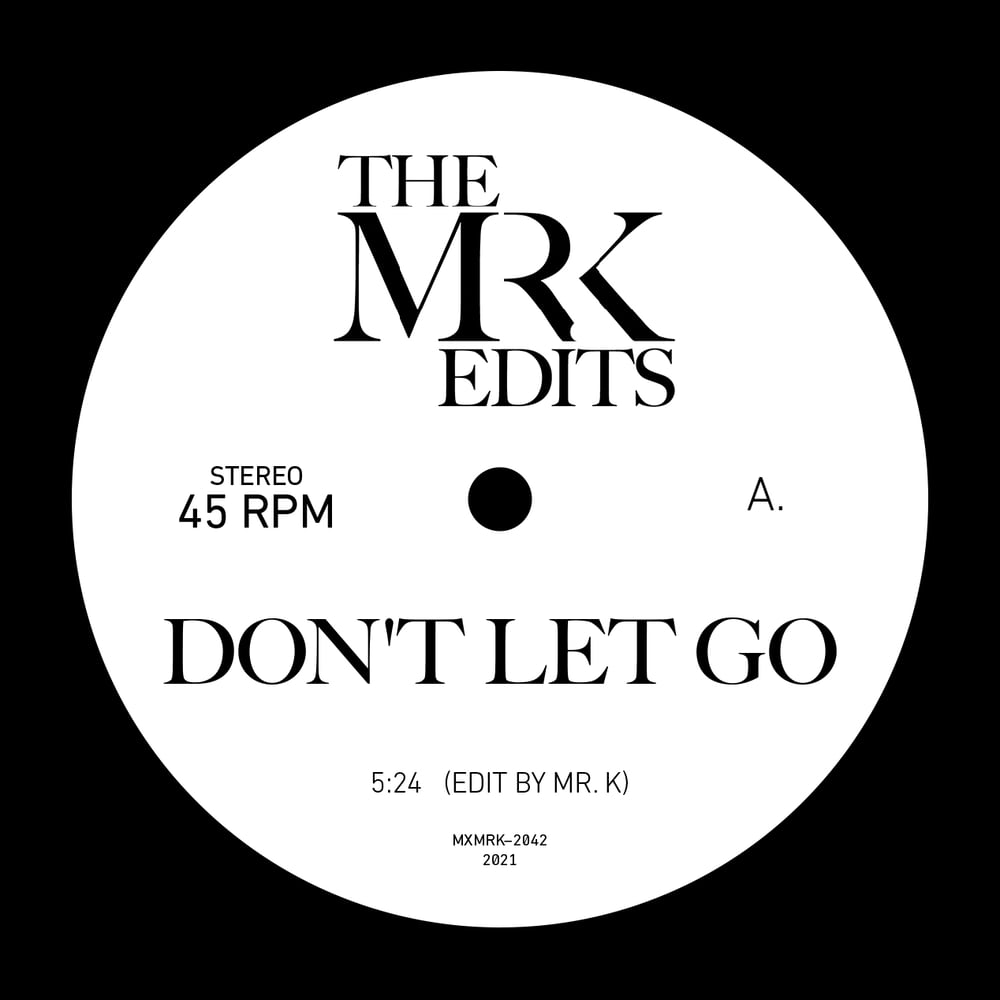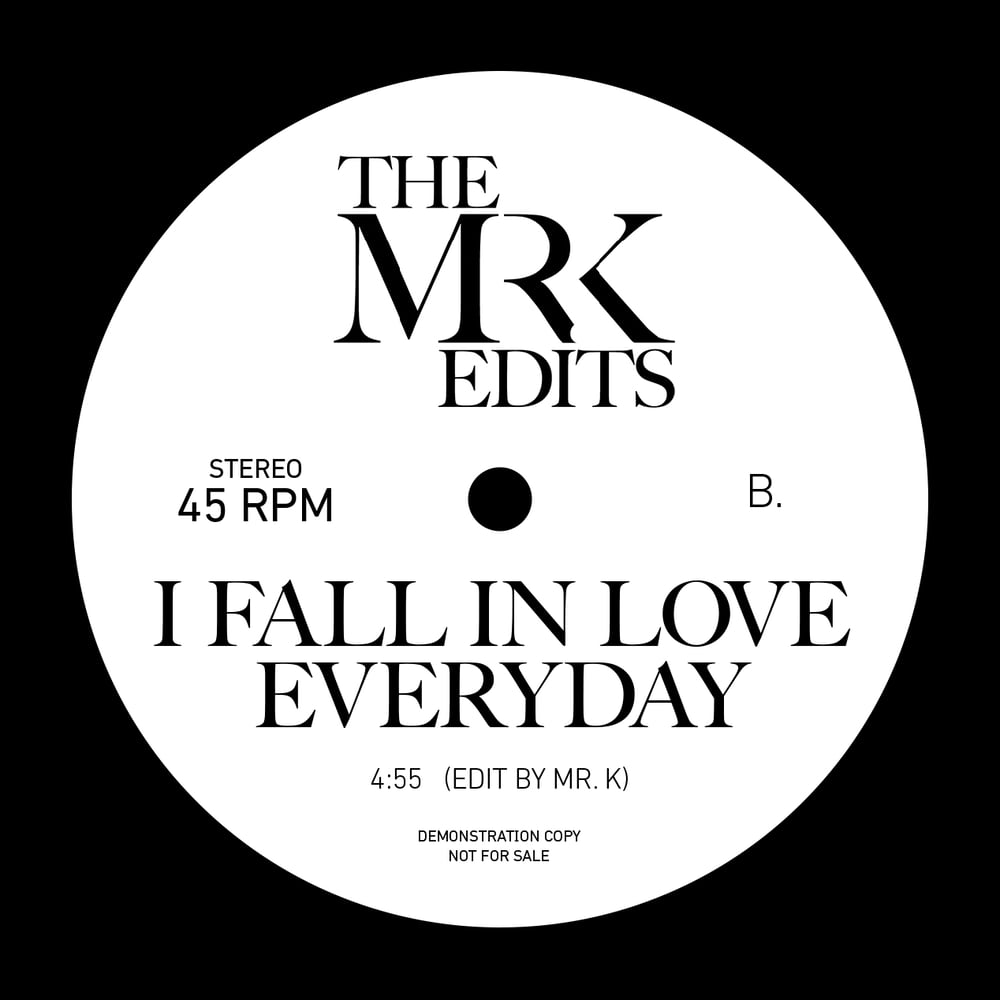 Cat # MXMRK2042 / Edits by Mr. K 7"
A. Don't Let Go (Mr. K 7" Edit) 5:24
B. I Fall In Love Everyday (Mr. K 7" Edit) 4:55
Mr. K takes on two different disco moods in the latest in his long-running series of edits on 45.
Danny Krivit's edit of Tony Orlando's "Don't Let Go" was released in Japan in 2012 and immediately became a sought-after, impossible to find rarity. Orlando's version of "Don't Let Go" was released at the height of the disco era, but the song itself was already a well-worn pop standard, having been covered by numerous artists before the pop singer tried his hand at it, switching things up with a percolating disco groove. "I never expected to rave about a Tony Orlando record," wrote Vince Aletti in his Record World column in June of 1978, "but this one's really terrific… My pick for a summer refresher." The Jimmy Simpson mix on the original 12-inch follows the vocals with a long instrumental section that teases the various elements provided by the Muscle Shoals band (guitar, vibes, strings, and above all a sinuous synth) back in over the relentless bass and drums. Danny's edit, which he's trimmed down for its debut on 7-inch, works with this instrumental break and more than lives up to Aletti's description as an addictive warm weather jam.
From the moody instrumental sound of "Don't Let Go" we move to the bright uptempo vocal track "I Fall In Love Everyday." In spite of the relative obscurity of this fabulous but lesser-known cut, it comes with a sparkling pedigree. "I Fall In Love Everyday" was written by Jay Graydon (whose credits also include "Turn Your Love Around" for George Benson and "Breakin' Away" for Al Jarreau), produced by Motown ace Mickey Stevenson (who wrote "Dancing In the Street") and arranged by David Foster, who was just making the transition from session keyboardist to the superstar songwriter/arranger he'd become. The backing track was first used for singer/TV personality Jaye P. Morgan's version of the song a year earlier, but you certainly can't blame the team for reusing the music when the band included studio heavyweights like Harvey Mason, Lee Ritenour, Ray Parker Jr., and Kenny Loggins. Danny's creative edit fashions a clean, DJ-friendly instrumental intro where none existed on the original, and gives new life to a track that's sure to bring some sunshine to dancefloors.
As always, these unique selections from Mr. K's personal stash are cut on a loud, club-ready 7-inch pressing.