[7"] Fritz The Cat B/W You Believed In Me— MXMRK2063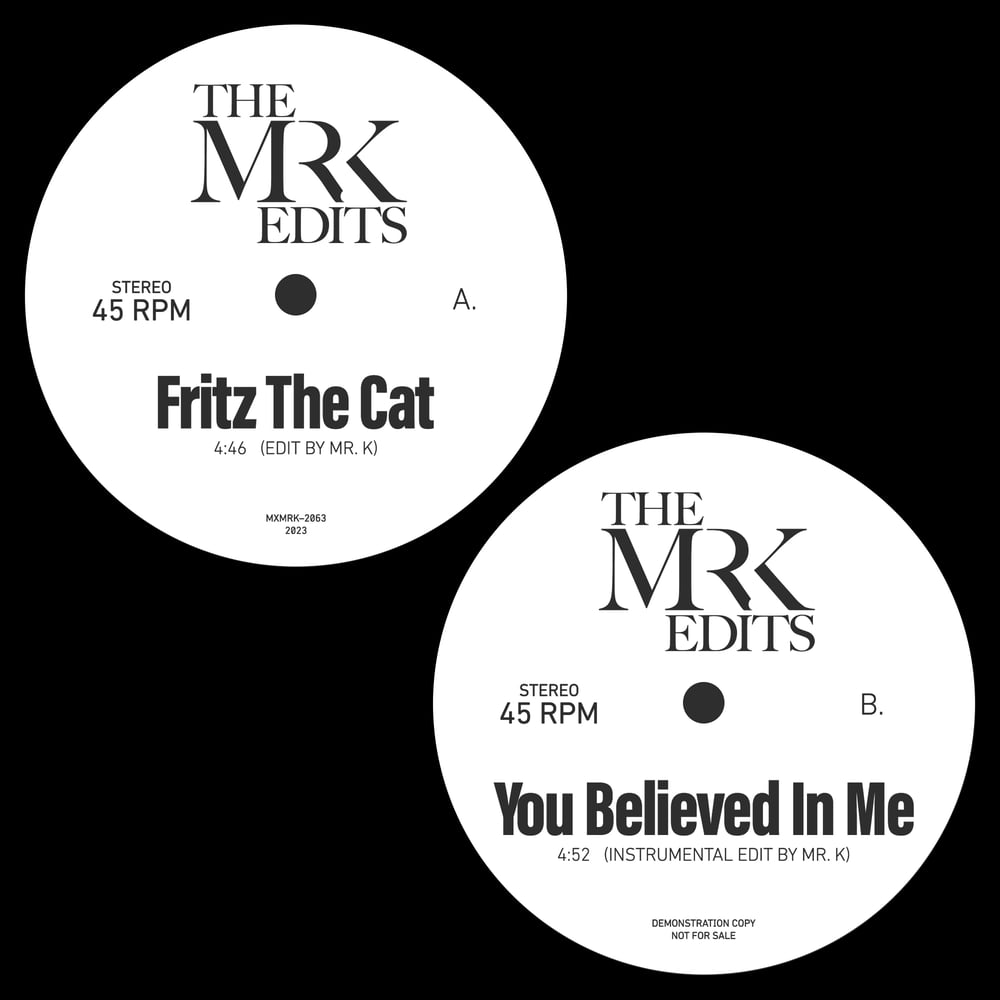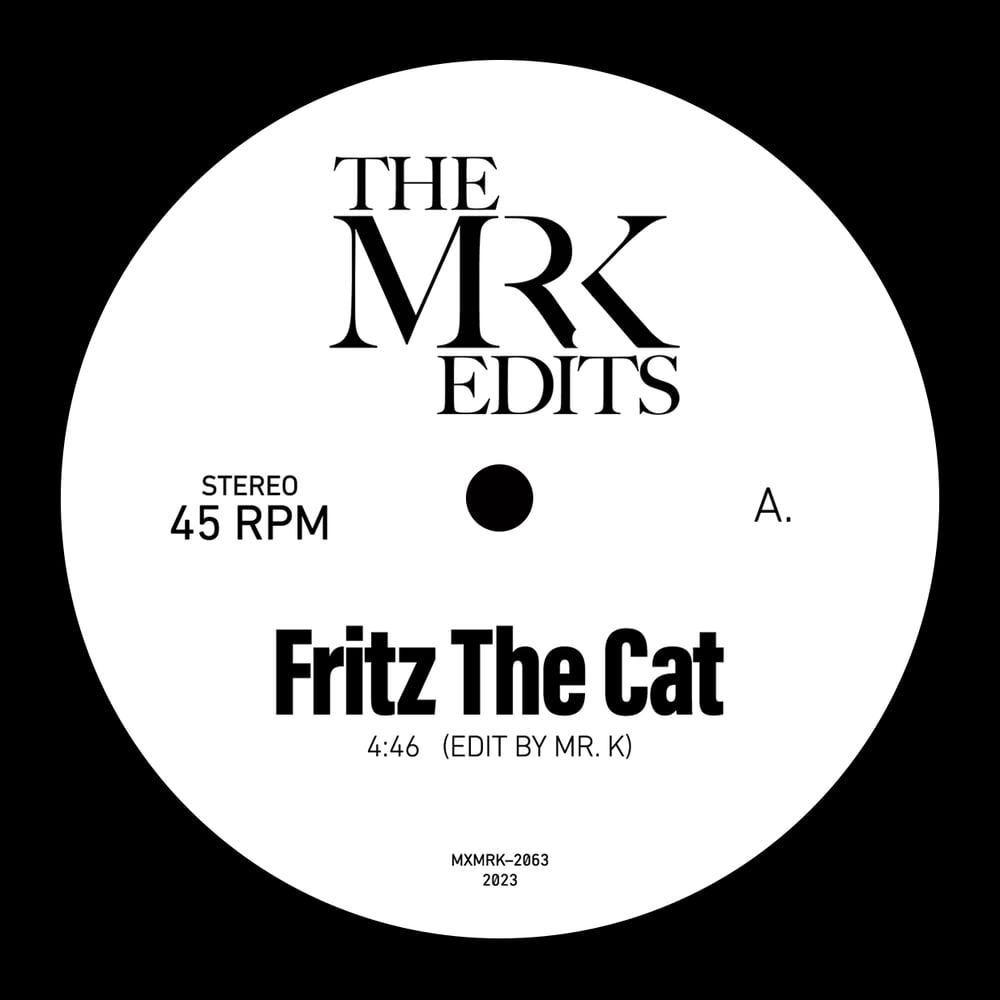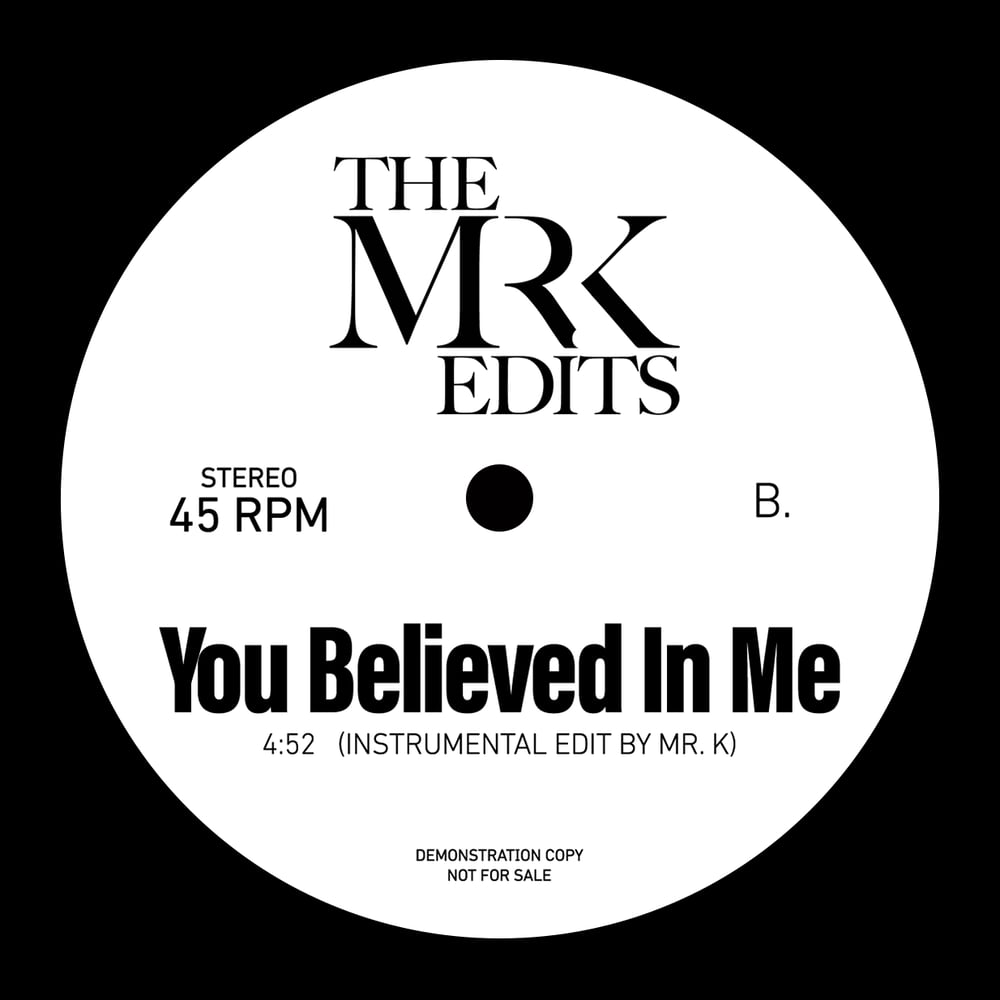 Cat # MXMRK2063 / Edits by Mr. K 7"
A. Fritz The Cat (Edit By Mr. K) 4:46
B. You Believed In Me (Instrumental Edit by Mr. K) 4:52
Mr. K's series of edits on Most Excellent Unlimited is nothing if not eclectic, and utilitarian — as befits a veteran DJ of Danny Krivit's stature. For our latest, Krivit pulls two disparate gems out of his bag of tricks and fits them neatly on a single 7-inch piece of vinyl.
In 1972 Ralph Bakshi's landmark underground animated film Fritz the Cat was released, featuring a soundtrack performed by an all-star cast of San Francisco area musicians associated with the Berkeley-based Fantasy label. Perhaps Fantasy's biggest artist was the vibes player Cal Tjader, who debuted in 1955 and was still going strong when songs were gathered for the movie's soundtrack nearly twenty years later. Rather than simply using one of his older, already-recorded tunes, Tjader laid down a completely new version of his earlier hit record "Mamblues." This time however, he swapped his standard latin percussion accompaniment for a can't-miss rhythm section of Bernard Purdie, Chuck Rainey, and Arthur Adams. The result was a searing funk workout that took the latin jazz classic to new heights. Mr. K subtly warms this one up by adding a hint of reverb and bringing the tempo down a notch, pushing things from frenetic to funky, and firmly into friendly mixing territory for the DJs.
For our flip side, we turn to an unsung jewel amongst Philadelphia's many contributions to disco music. Executive Suite released a series of singles in '74 and '75 that were recorded at the famed Sigma Sound Studios and had ties to a number of better known disco luminaries, among them the holy trinity of Baker-Harris-Young and, on "You Believed In Me," the mighty Patrick Adams. Along with his longtime associate Stan Lucas, Adams garnished the vocal quartet's composition with a driving arrangement and epic, soaring strings. The combined effect produced a vibrant, uplifting club cut that echoes the positive spirit of Curtis Mayfield's "Move On Up" while being altogether its own thing. For our latest release Mr. K focuses solely on Adams's instrumental section, returning repeatedly to that addictive string riff and creating a propulsive rhythm track that just doesn't quit. And we don't want it to!
As always, these connoisseur's choice cuts have been remastered and pressed to Most Excellent Unlimited's standards, and are primed and ready on 7-inch for DJs and home listeners alike.