[7"] Funkanova b/w Sex — MXMRK2006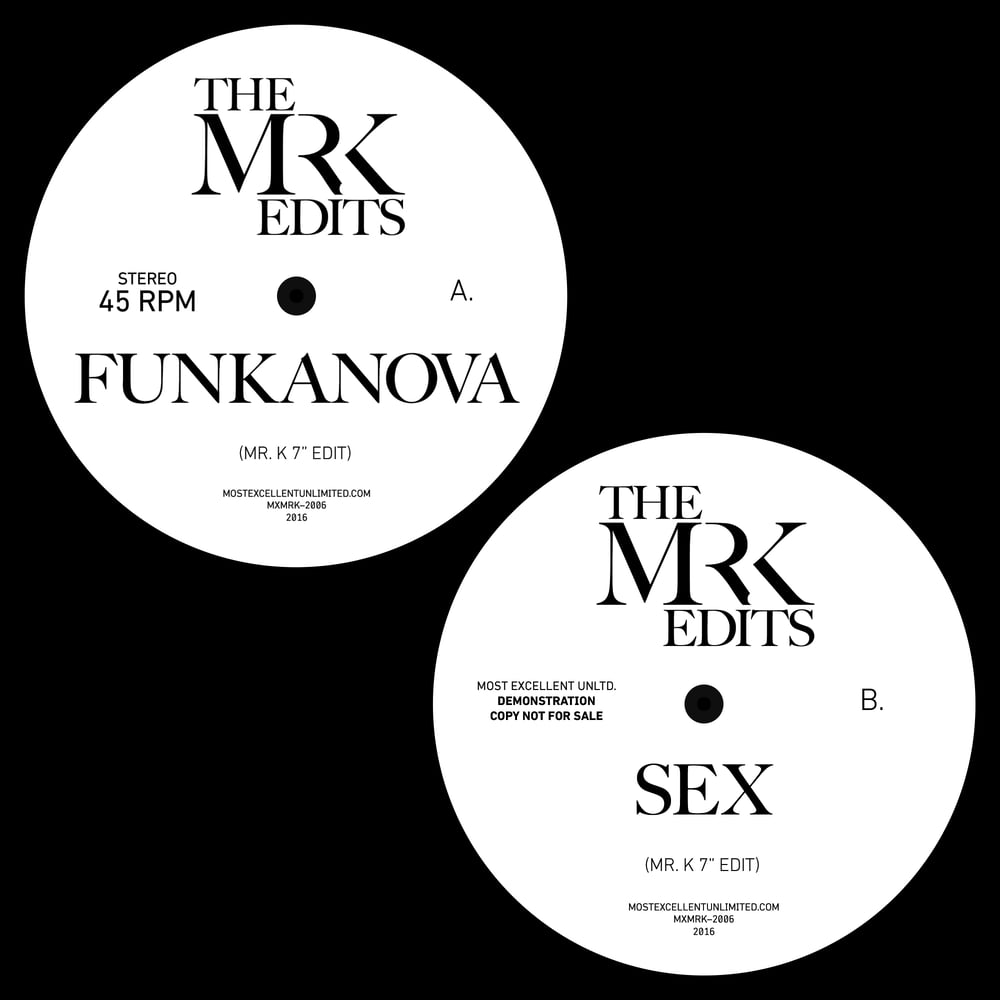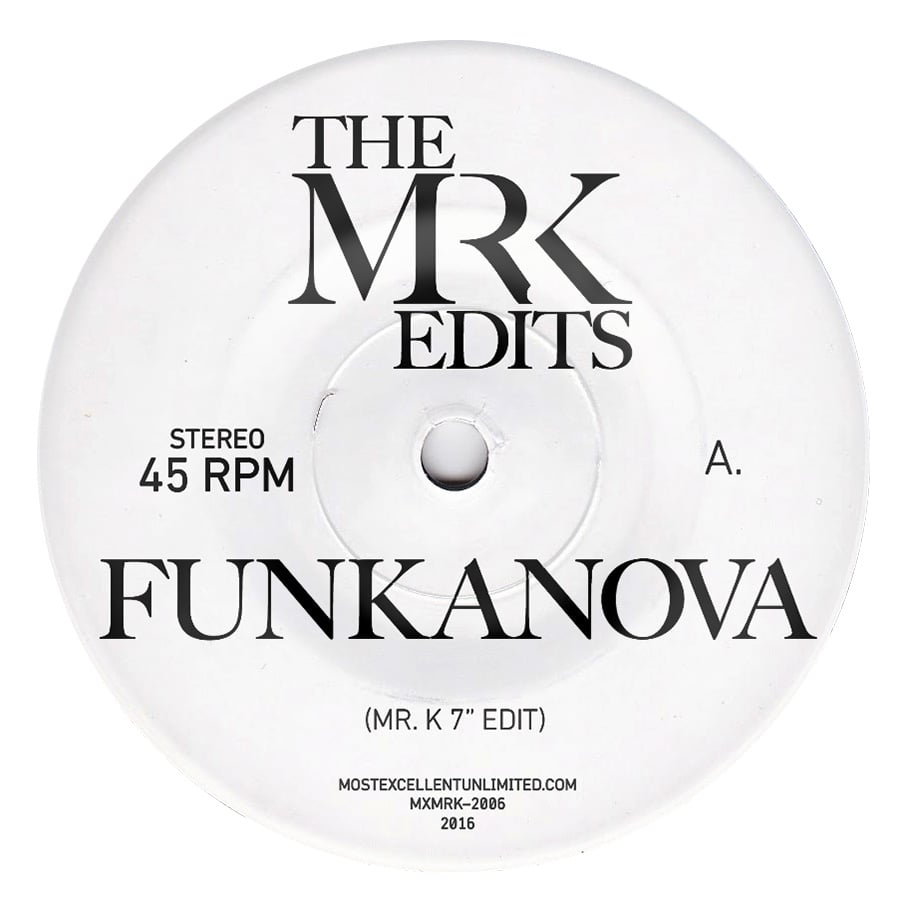 Cat # MXMRK2006 / Edits by Mr. K 7"
A. Funkanova (Mr. K 7" Edit)
B. Sex (Mr. K 7" Part II)
Most Excellent Unlimited's series of 45s celebrating the 45th year of Danny Krivit's career continues with a blast of two heavyweight cuts that, to borrow the parlance of the era from which they came, are bonafide Sure Shots. Wood, Brass & Steel's "Funkanova," a jazz-funk masterpiece and Loft classic that was liberally sampled in the house world (Black Science Orchestra, Terrence Parker, the Bucketheads), is pared down to its most joyous elements. From the intro, a typical Krivit maestro's detail of an opening bass slide prefacing hands-in-the-air cascades of iconic horns and keys, to the echo of the last notes, it's a perfect edit immaculately tailored for DJ usage.
The flip delves deeper into New York City dance history with a rough and rugged beat-down of a proto-disco, b-boy classic: Boobie Knight & the Universal Lady's "Sex." Displaying his usual knack of going straight for the jugular, Krivit takes the song's siren-call-to-the-dance floor horn riff as his starting point, peeling off another layer to the floor-shaking bass and drums before bringing it all back to the top with a perfectly placed drum roll that will have Flash disciples fiending for doubles.
Solidifying this blazing double-sider is the fact that neither of these essential cuts has ever appeared in seven-inch form. Another Most Excellent Unlimited sure shot!