[7"] Funky Music B/W Giving Up — MXMRK2062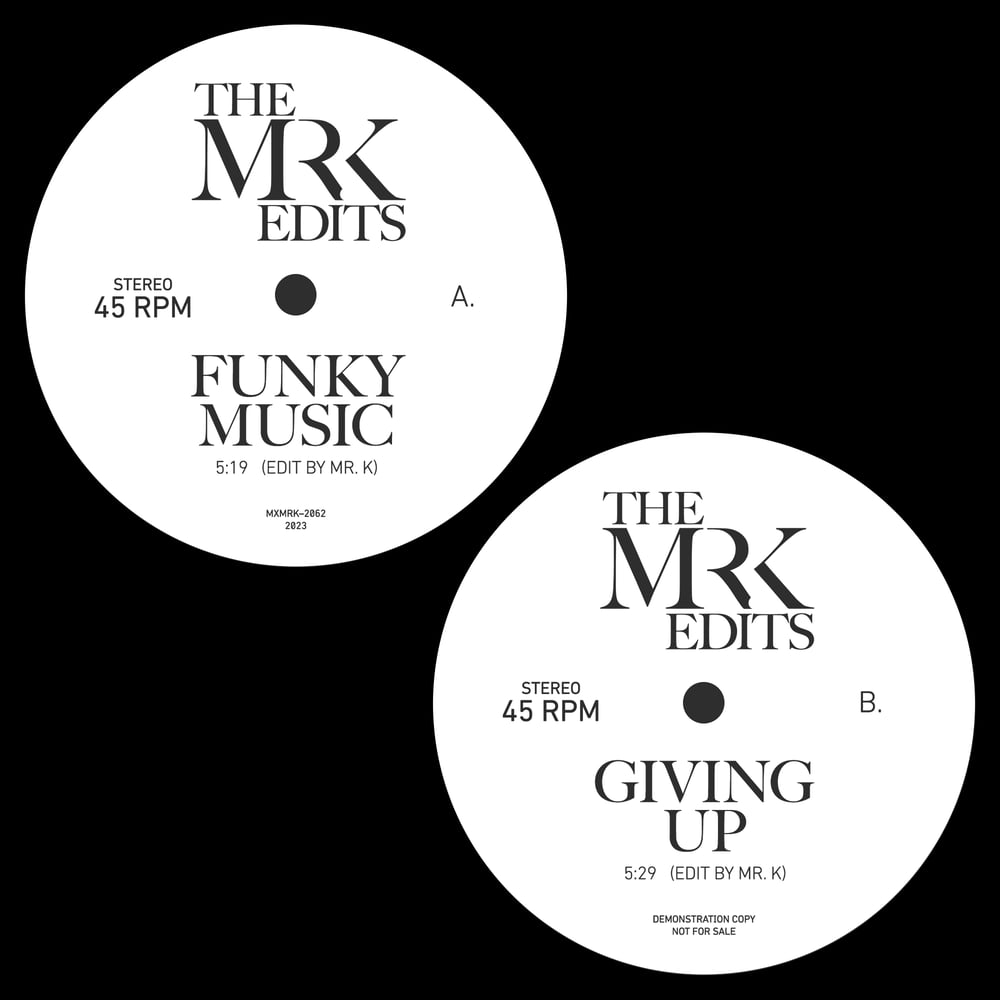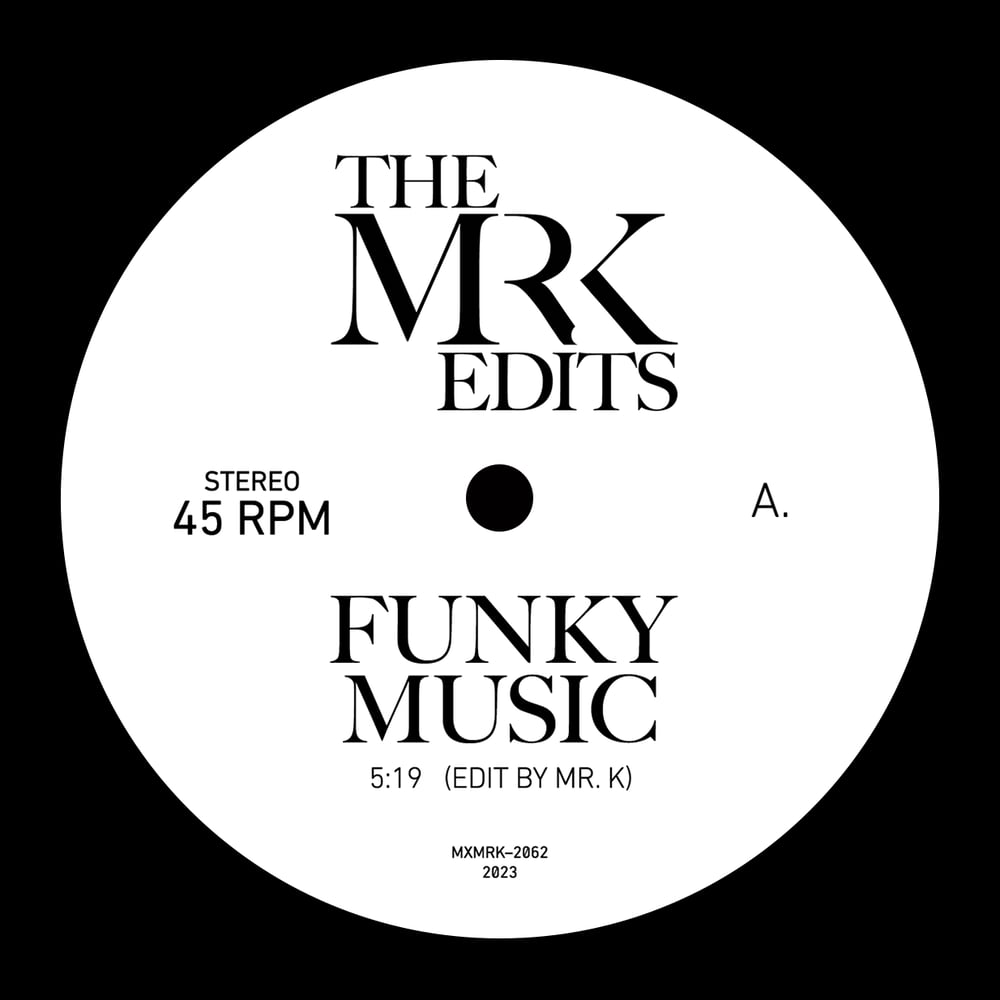 Cat # MXMRK2062 / Edits by Mr. K 7"
A. Funky Music (Edit By Mr. K) 5:19
B. Giving Up (Edit By Mr. K) 5:29
Most Excellent Unlimited is happy to announce the next release in its series of collaborations with master DJ and editor "Mr. K". Two exceptional deep classic album gems skillfully cut down to a maximum 7" 45rpm format, Luther's "Funky Music (Is a Part of Me)" and Zulema's "Giving Up."
Long before "Never Too Much" and his other solo hits, Luther Vandross was an in-demand backup singer and vocal arranger, working with luminaries like Carly Simon, Bette Midler, and Donna Summer, along with his stand out performances in Change, Bionic Boogie, & so many more. Perhaps his most significant role, however, was backing David Bowie on the 1975 Young Americans album. It was during these sessions that Bowie heard Luther's song "Funky Music (Is a Part of Me)" and re-tooled it to become the Bowie/Vandross joint composition "Fascination," which went on to become a successful Bowie single.
For the latest edition of Most Excellent Unlimited's series of edits, Mr. K has gone back to the original source, credited to the group (not the solo artist) Luther (which also features Christine Wiltshire). Mr. K's technique on this edit is cleverly subtle, in the process giving us the first opportunity to get almost the entire full-length song on compact 7-inch wax, keeping that irresistible building energy that places the track firmly on dancefloor-friendly territory.
"Giving Up" was the opening track on Zulema's second LP, and given the drama of the intro, with its rolling piano, string ensemble, and piercing guitar, it's not hard to hear why it was effective in that role. Mr. K's edit benefits from a crystal clear remastering in which each element of the band is distinct in the soundfield, led by Zulema's gutsy vocals upfront. Originally a 1964 Gladys Knight tearjerker that crept along at a tango's pace, Zulema's 1973 cover gives the song a new, powerfully soulful arrangement, championed by such disparate eras and tastemakers as Nicky Siano at the Gallery in the '70s and breakbeat hunters the Beatnuts in the '90s that has easily found favor with a wide variety of listeners and DJs, and this new issue should solidify that position. Never before available on 7-inch, "Giving Up" is a bonafide funk and proto-disco classic —