[7"] LIKE A PRAYER B/W HA-YA — MXMRK2059 (RSD '23)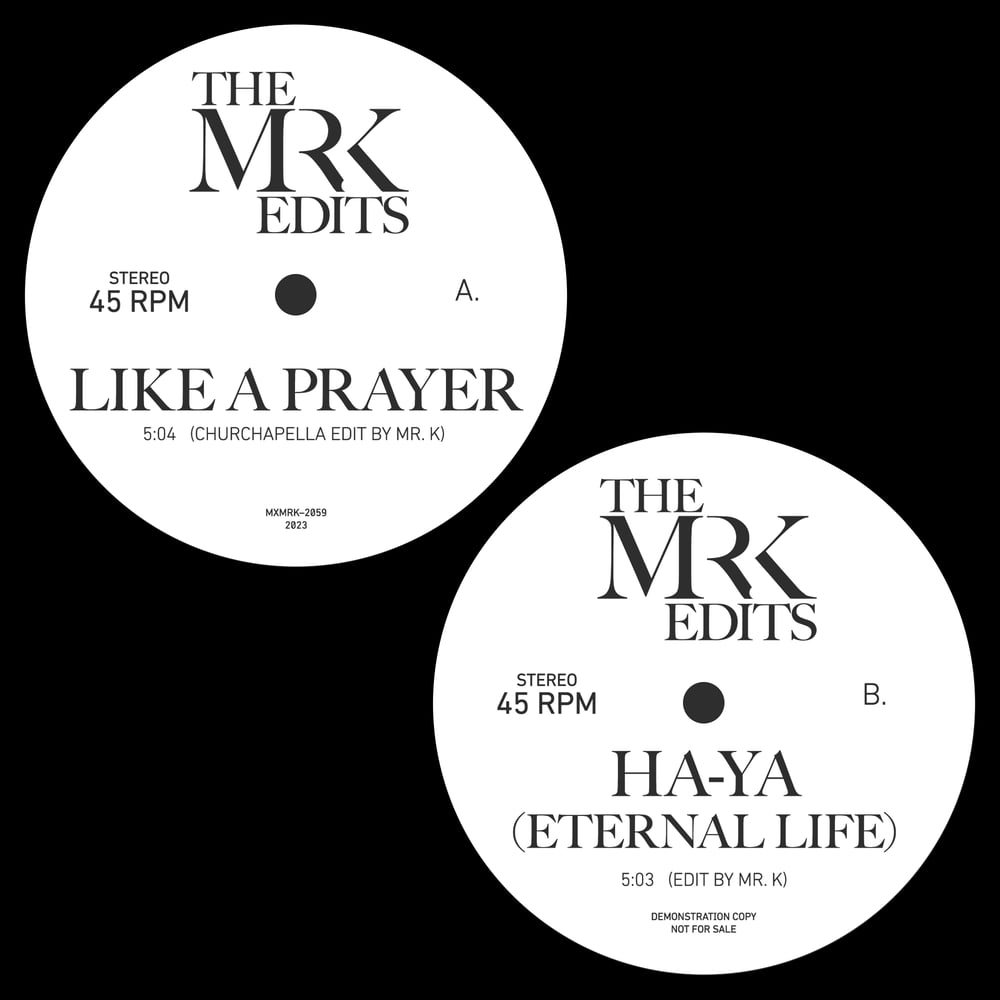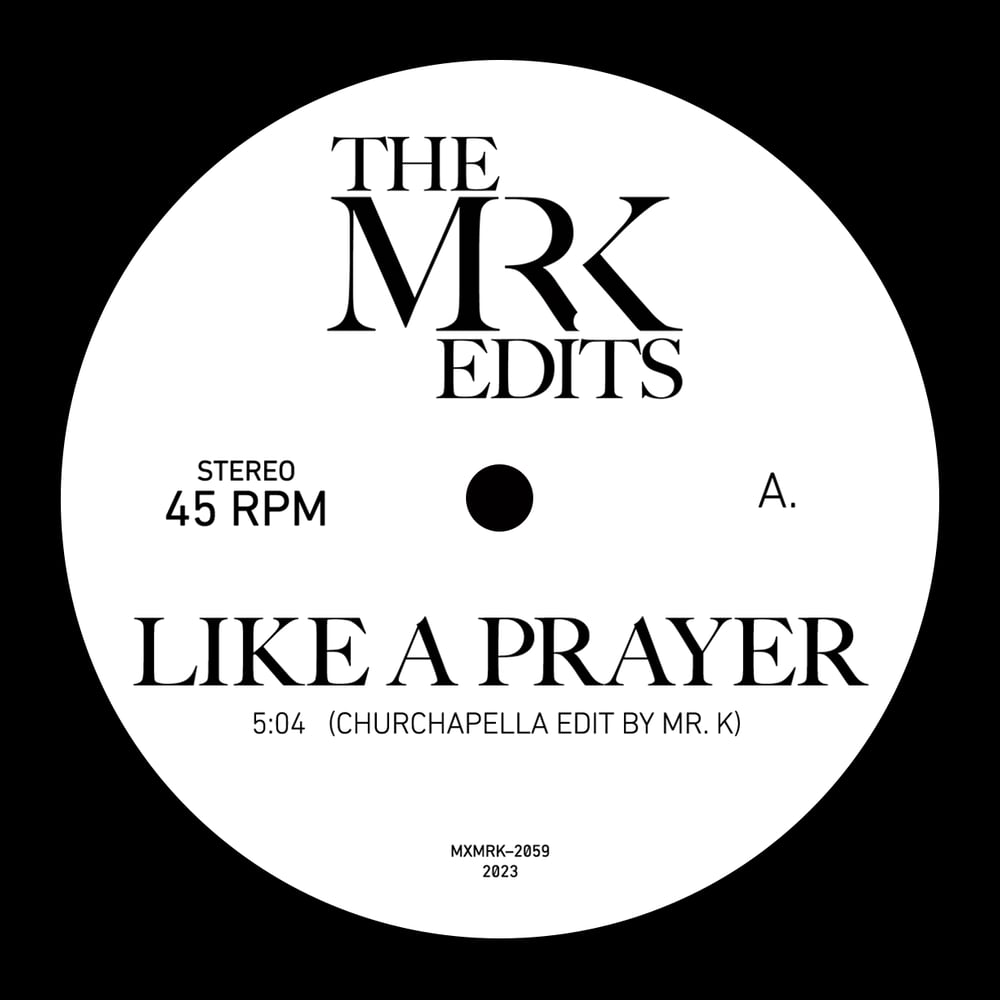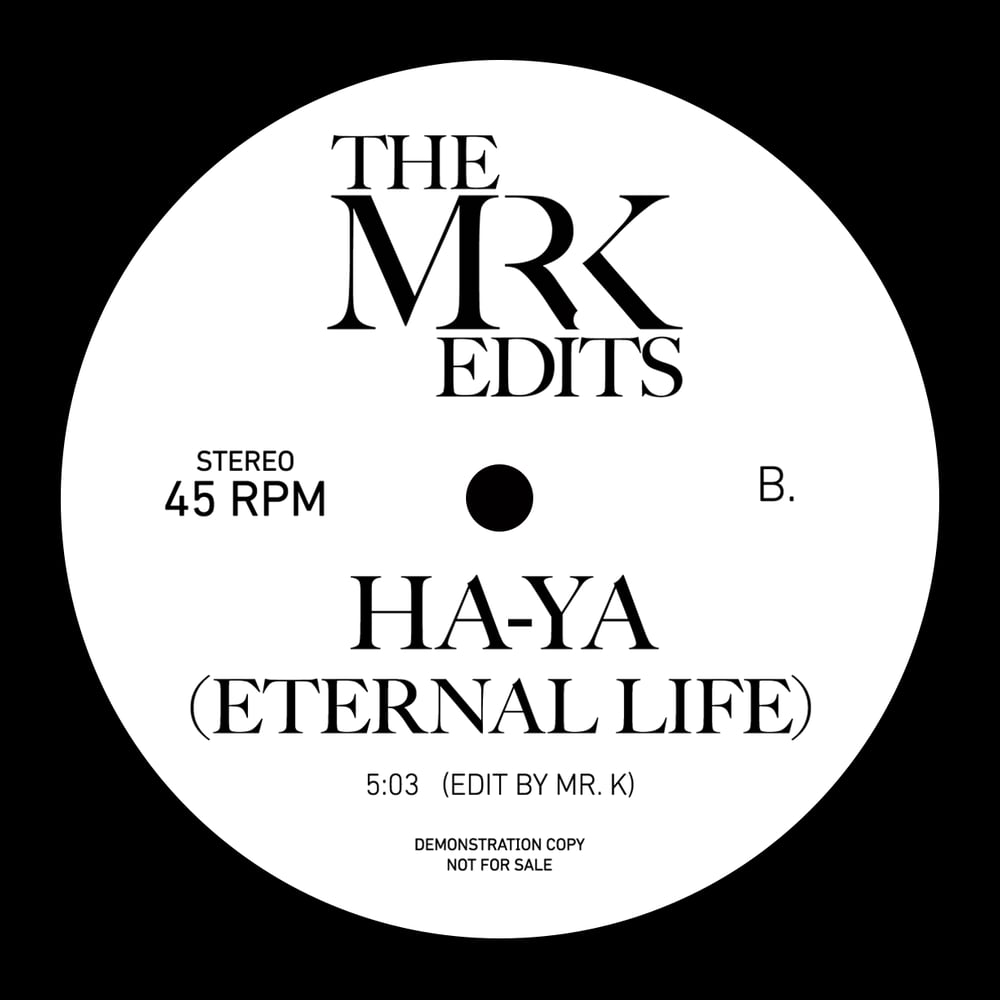 Cat # MXMRK/ Edits by Mr. K 7"
A. Like A Prayer (Churchapella Edit By Mr. K) 5:04
B. Ha-Ya (Eternal Life) (Edit By Mr. K) 5:03
Mr. K goes Gospel on the latest seven from Most Excellent Unlimited's series of collaborations with the master editor. As is often the case, both of these edits are appearing on vinyl, and on 45, for the first time, with all the hallmarks of MEU's commitment to quality.
A massive favorite with audiences who've attended Danny Krivit's sets around the world, his "Churchapella" edit of Madonna's "Like A Prayer" is finally on wax. One of the singer's greatest tracks, it has always fascinated with its combination of the sacred and the profane, leaving it up to the listener whether she is referring to a secular or holy love. In Krivit's hands, focused largely on the undeniably massive sound of the Andre Crouch Choir, the divine nature of the lyrics shine through. Uplifting, moving, even transcendent when presented at the right moments, it's both an inspiring piece of music and a seriously powerful DJ tool.
"Like A Prayer" is paired on the flip side with a fantastic edit of the Clark Sisters funky, slinky rare groove classic "Ha-Ya (Eternal Life)." Never officially released on 7-inch before, Krivit has taken the loose original recording and given it a steady pulse not by adding post-production elements, but via his experienced hand at building a musical movement that audiences will respond to. A slight tempo change, a bit of careful repetition, and at last connoisseurs of the smaller format vinyl have a definitive version of this powerful song.