[7"] Mahlalela (Lazy Bones) b/w Barrio Nuevo — MXMRK2041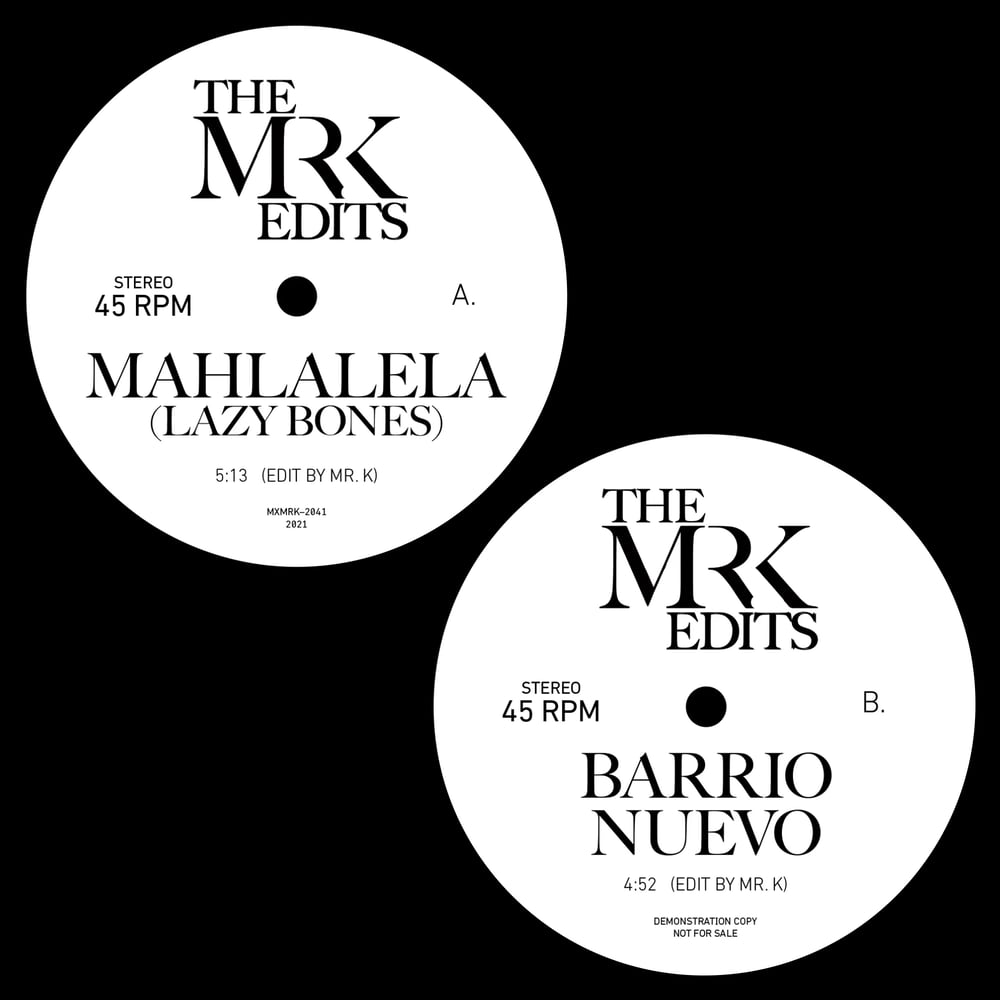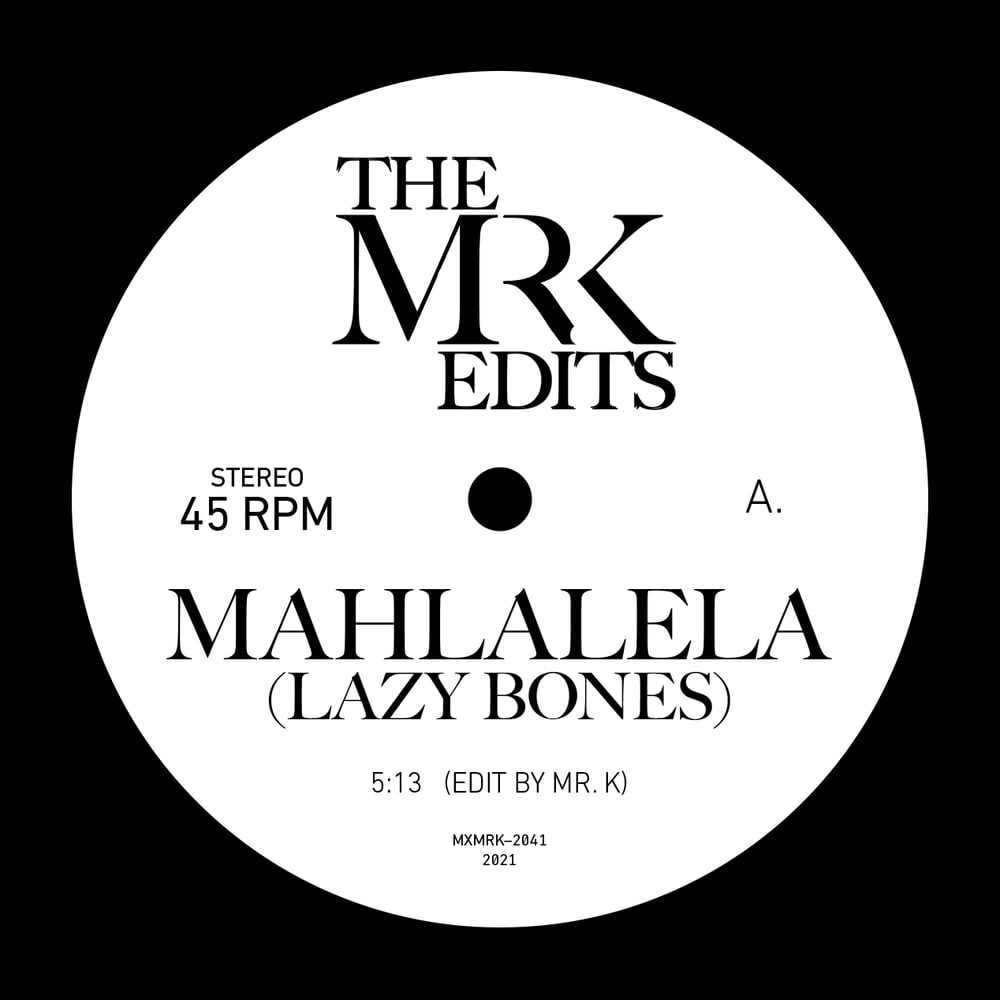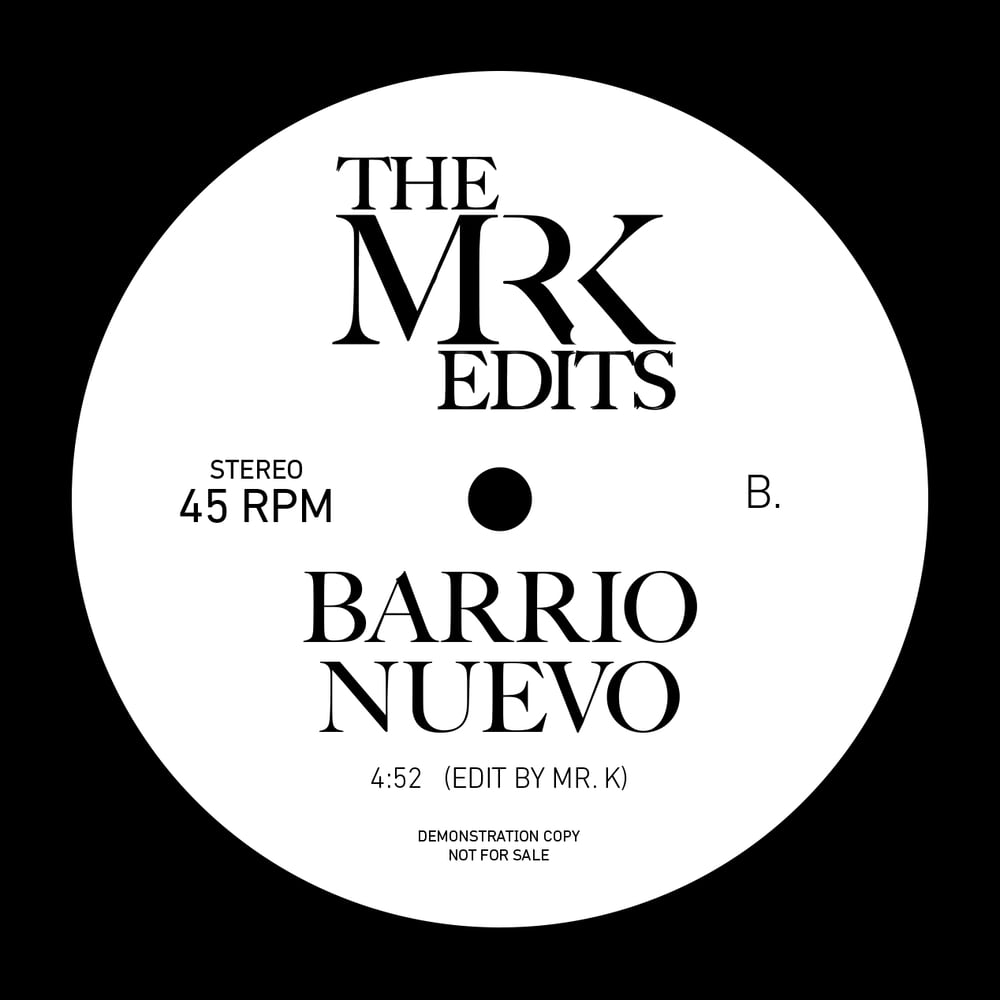 Cat # MXMRK2041 / Edits by Mr. K 7"
A. Mahlalela (Mr. K 7" Edit) 5:13
B. Barrio Nuevo (Mr. K 7" Edit) 4:52
Mr. K is back with a killer double-sider of African funk and Latin disco.
Letta Mbulu was one of many South African artists to flee the country as Apartheid choked the nation, arriving in New York in 1965 and reconnecting there with fellow countryman Hugh Masekela. Masekela had already developed a relationship with producer Stewart Levine, and when the two formed their own label, Chisa, they quickly signed Mbulu. By 1970, Mbulu, Masekela, and Mbulu's husband Caiphus Semenya, a saxophonist in Hugh Masekela's Union of South Africa group, had all relocated to California. There they formed lasting relationships with members of the Crusaders, who had just dropped the "Jazz" from their name and begun releasing a cool hybrid of funk, soul and worldly jazz. When it was time for Letta to record her first album for Chisa, the Crusaders backed her in the studio with powerful horn arrangements by Masekela. "Mahlalela (Lazy Bones)" was written by Semenya and was released as a single, immediately finding a fan in the young Danny Krivit back in NYC, who included it in his very first DJ sets. "A truly stand-out funky African track," Danny describes it, pointing to the distinctive vocals and instantly immersive atmosphere that envelopes listeners from the first notes. As sought after as the original is, this superior remastered mix used for Danny's edit on this release has never appeared in the 7-inch format. With a wide stereo field and a crisp, powerful punch to the horns and drums, this release takes this already iconic cut to a new level.
Bandleader, vibraphonist and timbales player Louie Ramirez explicitly attempted to cross over in 1976 with his Different Shade of Black LP, covering big disco sensations "Do It Anyway You Wanna" and "Bad Luck." But the connoisseur's deep cut on the album was always "Barrio Nuevo," which took the creative approach of alternating smooth hustle sections with intense jazzy Latin jam breaks laced with timbales and electric piano and sounding almost like an East Coast version of Santana. The contrasts provided a cool listening experience, but tended to break the mood on the dancefloor. On this edit, DK leans hard into the Latin side of the tune and builds the dance floor energy with a rearrangement that is guaranteed to work up a sweat.
Loud and cut for the dancefloor on a small-hole 7-inch, it's another Mr. K sure shot!