[7"] Voices Inside My Head b/w When The World Is Running Down — MXMRK2019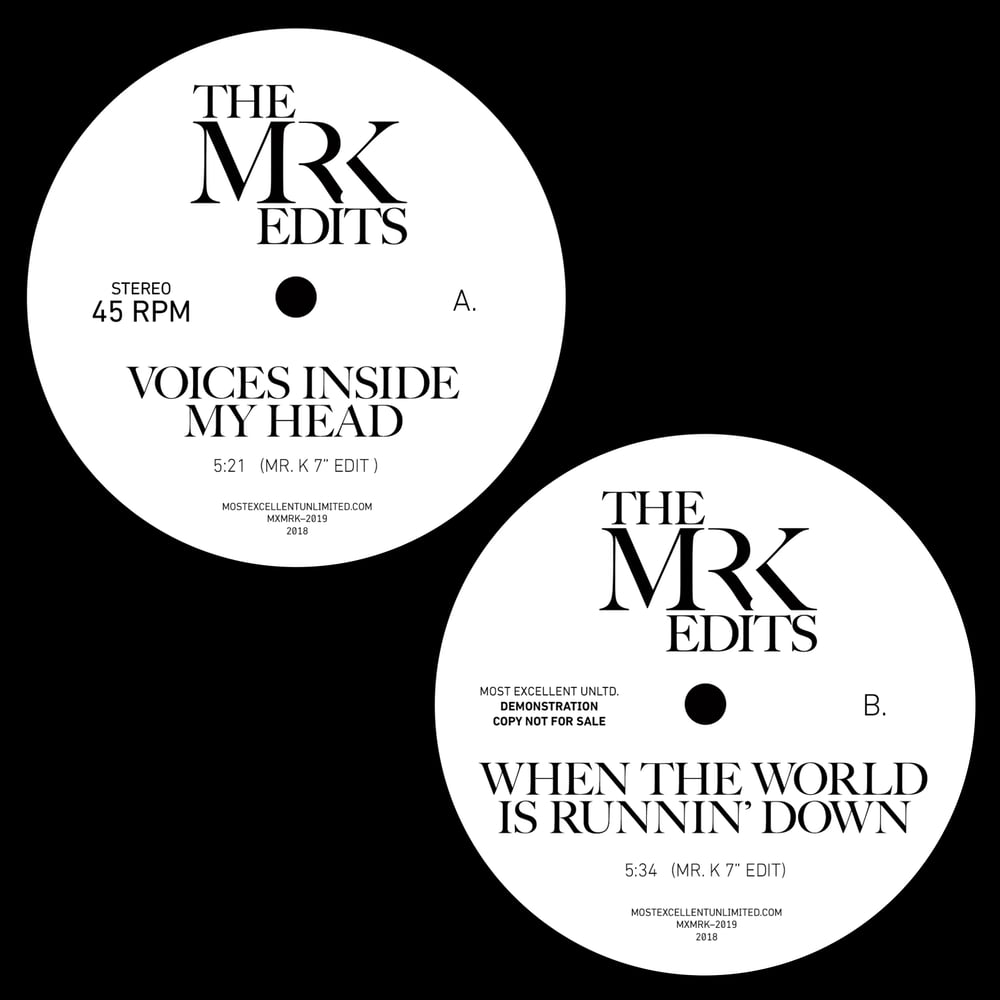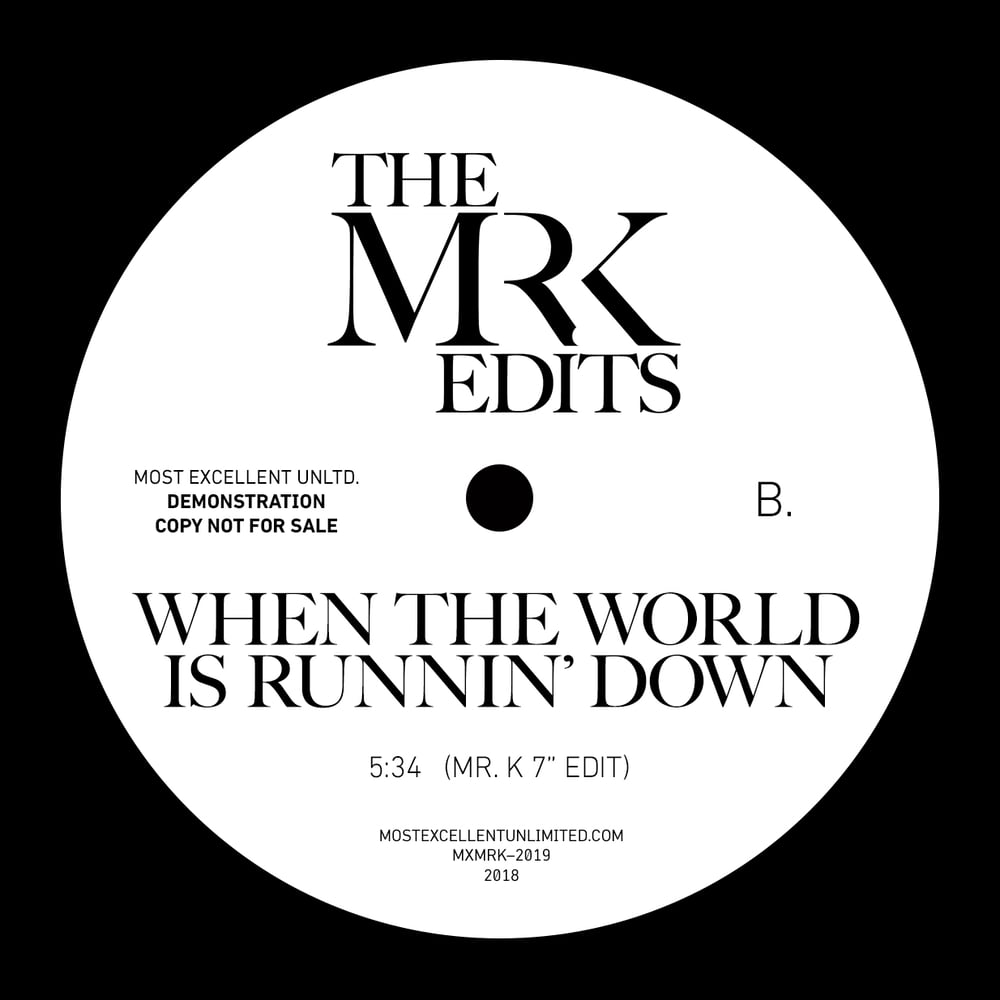 Cat # MXMRK2019 / Edits by Mr. K 7"
A. Voices (Mr. K 7" Edit) 5:21
B. When The World Is Runnin' Down (Mr. K 7" Edit) 5:34
Those who only know them from their inescapable chart-toppers of the '80s may be surprised to learn that pop-rock icons The Police hold a firm spot in the hearts of dancers weaned on the sounds of The Loft, The Paradise Garage, Body & Soul and other legendary music meccas.
Danny Krivit, one of the founders of Body & Soul and a veteran of the Loft and the Garage would certainly agree. The two songs featured on the latest in Most Excellent Unlimited's series of 7-inch edits from Mr. K are both bonafide sure shots, and until now have been devilishly tricky to find in the 45 format. Naturally, when Danny Krivit sits down to edit anthems of this magnitude, he knows exactly what to emphasize and extend, leaving us with a can't-miss addition to any DJs gig box.
As always, this Most Excellent Unlimited single has been mastered and pressed to the highest standards with loud DJ usage in mind, and will be available in extremely limited quantities.