[7"] Happy Song b/w Erucu — MXMRK2004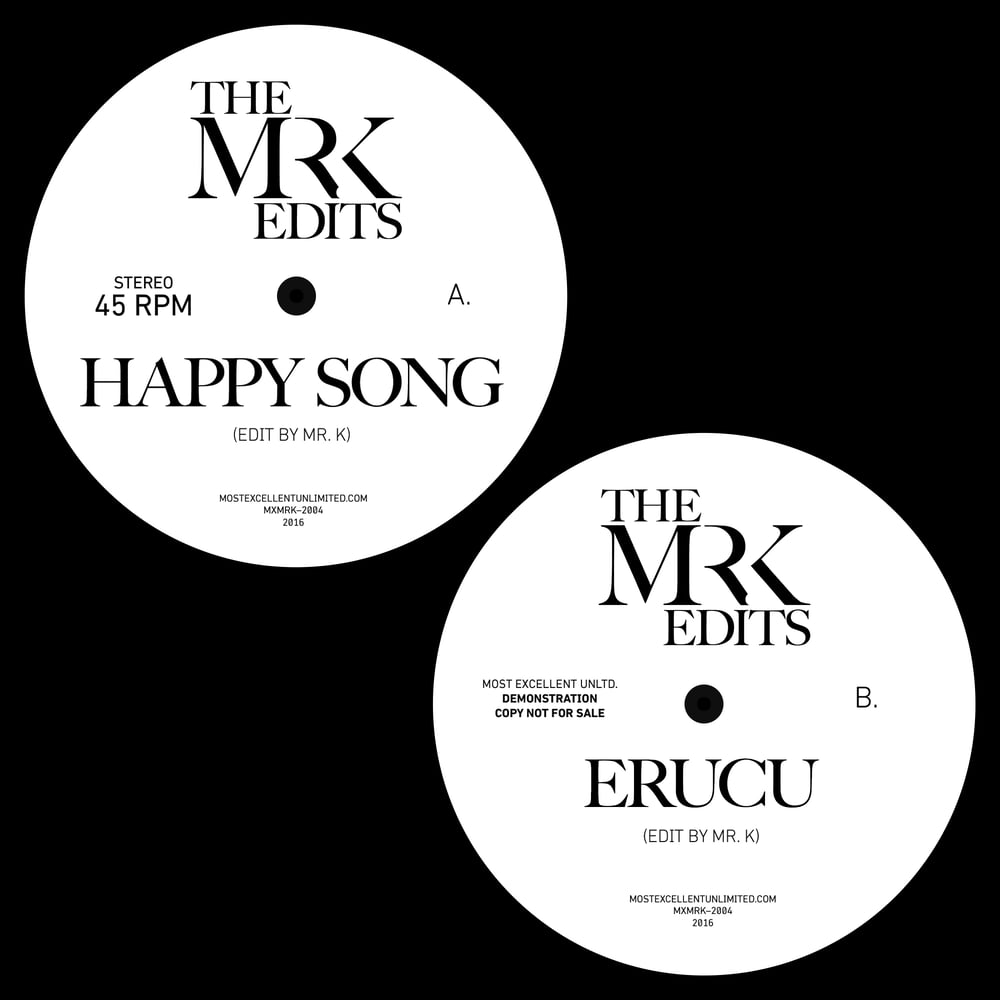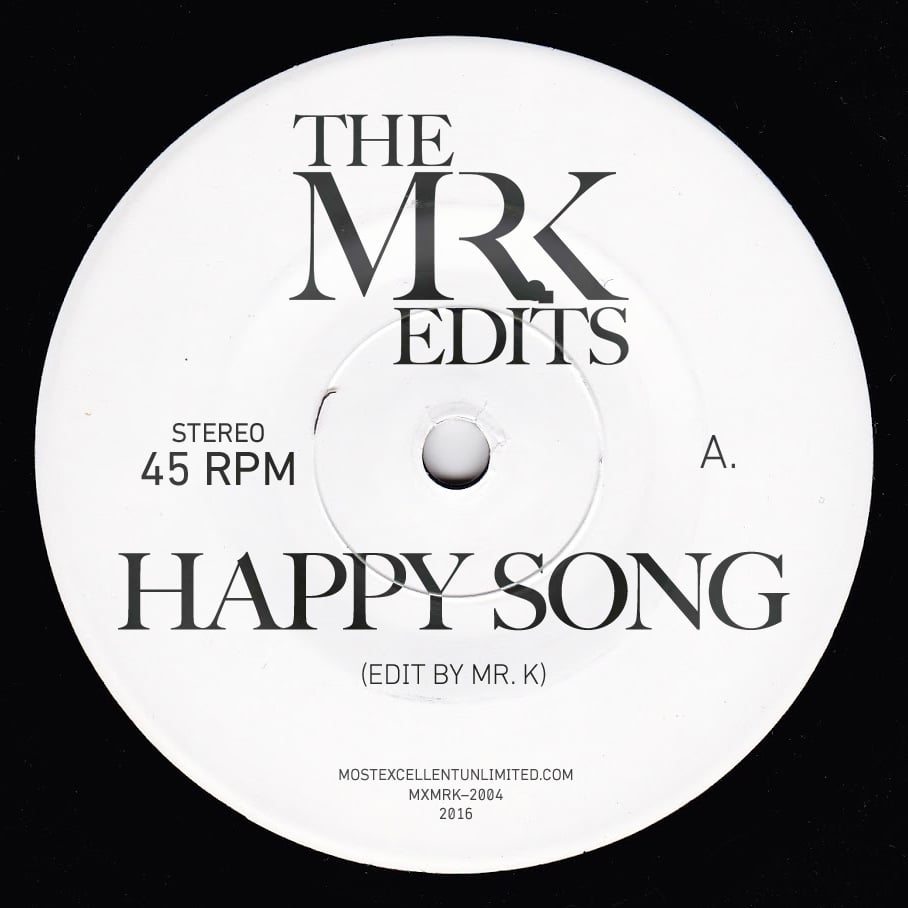 Cat # MXMRK2004 / Edits by Mr. K 7"
A. Happy Song (Edit by Mr. K)
B. Erucu (Edit by Mr. K)
Universally recognized as a founding father of the disco edit, Danny Krivit took cleverly spliced reworks from the realm of one-off private pressings and carefully guarded reel-to-reels and put them in the hands of any DJ savvy enough to seek out the Mr. K name. That single initial came to be an undisputed mark of quality, from sound and fidelity to usefulness on the decks. With this latest release, Most Excellent Unlimited continues celebrating Danny's 45th anniversary of DJing with another 45-RPM pressing of two classic Krivit edits, both appearing on 7-inch format for the first time.
"Happy Song" takes a different tack, as Danny focuses on a short percussion intro to the original mix—a soulful rock cut— and works it into a DJ tool that thumpingly rattles the walls and uses successive crescendos to build tension and release, once again showing his mastery of the incendiary tribal buildup. Although there is a notorious 12-inch edit of "Happy Song" in mono, this pressing is the first time the song has appeared on 7-inch and in stereo.
"Erucu" was originally released on a soundtrack LP in 1974, and, despite being barely more than a minute in length, quickly became an essential part of many club jocks' sets. Danny's edit is a textbook example of the art of extending a mix, as he takes tiny segments of the bass-heavy original and teases them into a building, energetic, five-minute banger.
As always, this Most Excellent release will be pressed at the highest quality, and in limited quantities.
Throughout this landmark year of Krivit's auspicious career, look out for more in Most Excellent Unlimited's series of sevens charting Danny's trailblazing path through dance music, as well as special 45s-only sets Mr. K will be adding to his already diverse repertoire.