[7"] It Should Have Been Me b/w Brand New Lover — MXMRK2049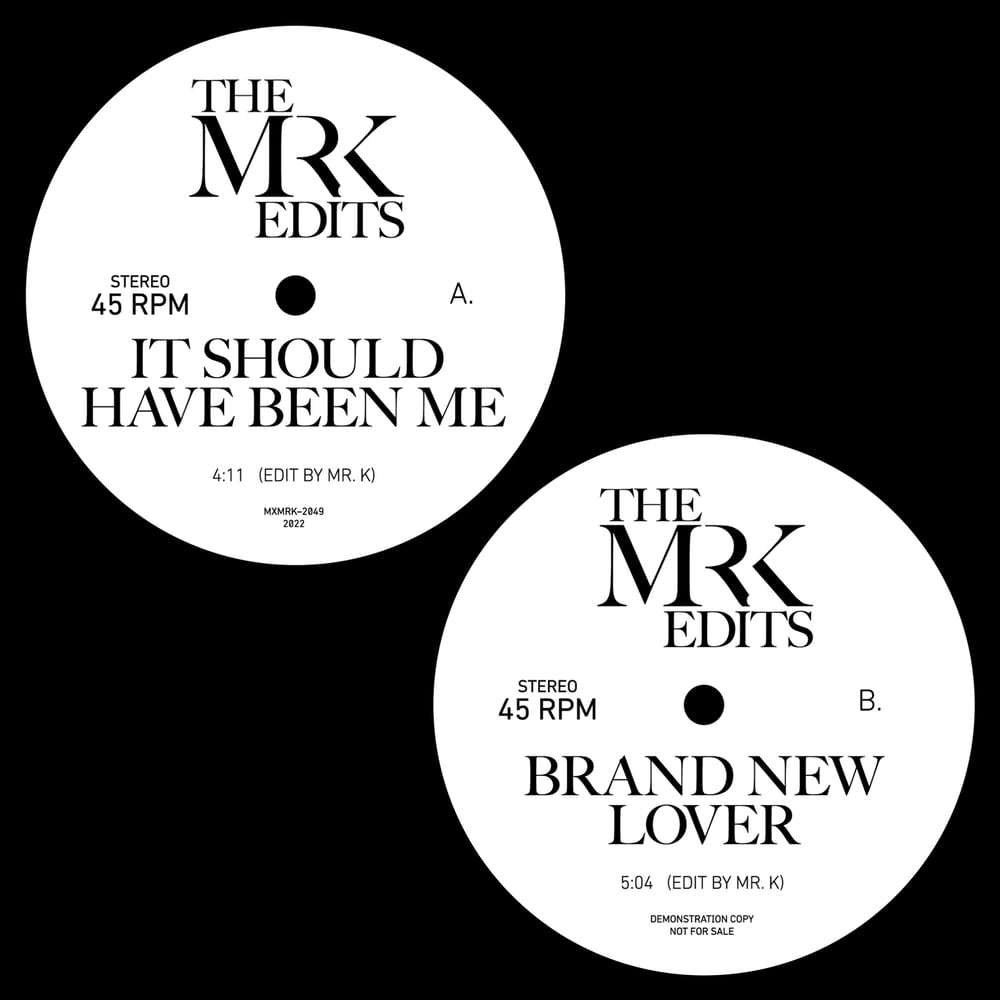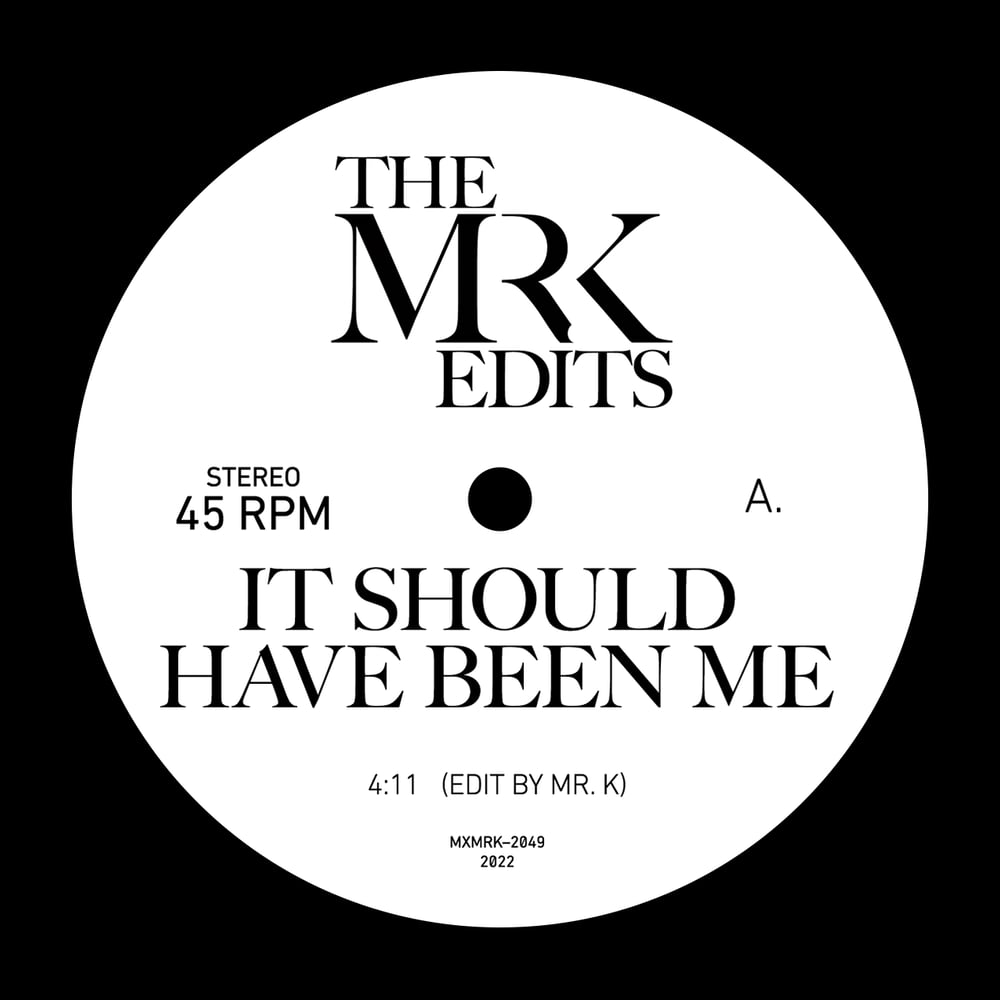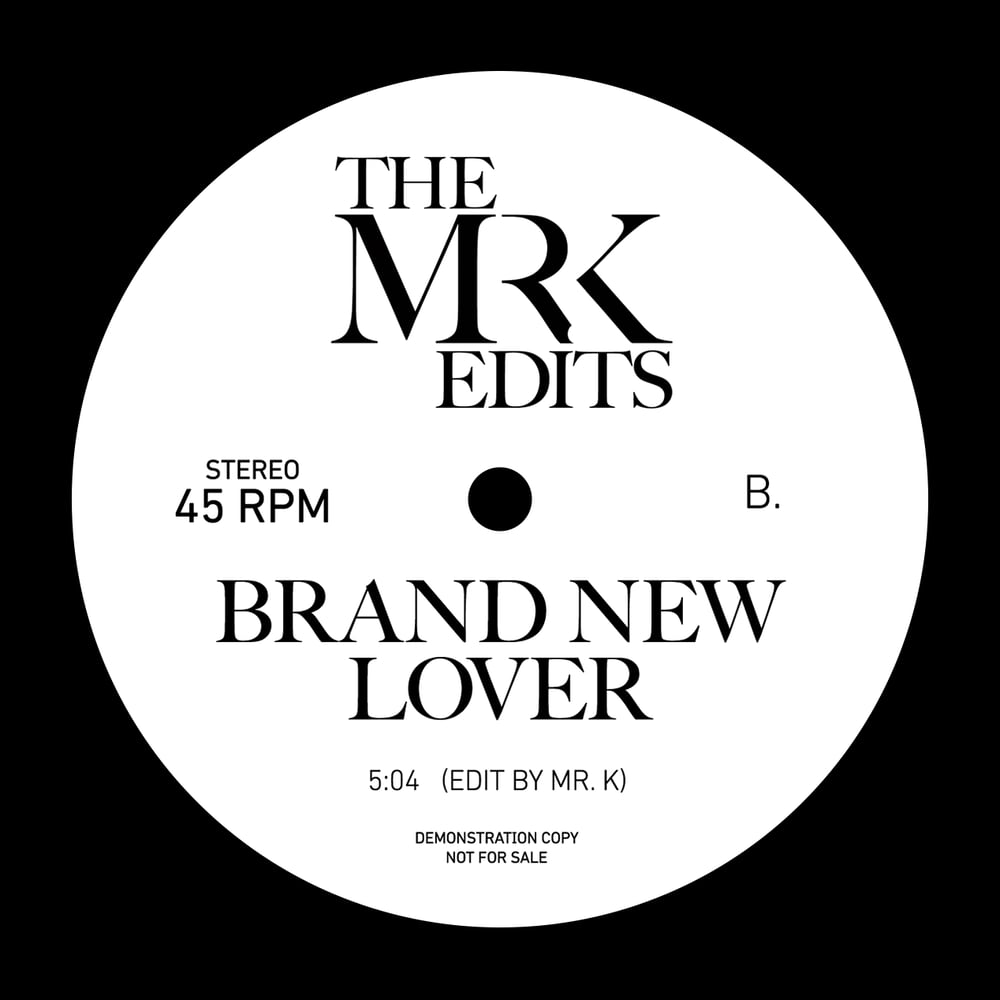 Cat # MXMRK2049 / Edits by Mr. K 7"
A. It Should Have Been Me (Edit By Mr. K) 4:11
B. Brand New Lover (Edit By Mr. K) 5:04
Mr. K is back again with a double-sider that tackles the ups and downs of love and does it in fabulous style with two solid soul classics.
Yvonne Fair was a veteran of the soul music world when she finally got the chance to record her first full length album in 1975. She had recorded multiple singles under the guidance of James Brown (her "I Found You" was reworked by Brown into the chart-topper "I Got You (I Feel Good)") and, after leaving the JB camp for the auspices of Motown, a clutch of 7-inches with Norman Whitfield. These were gathered together to form her first (and only) full-length, but before the album was completed a final song was added to fill things out. This last minute touch would turn out to be the crowning achievement of her career. "It Should've Been Me" didn't seem to be a notable addition at first. The song was originally done by Kim Weston a decade earlier and then by Gladys Knight. But Fair's version had something special. In addition to the novel addition of a percolating drum machine pulse, Fair imbued the lyrics with a heartfelt sincerity and gruff emotion that touched listeners in a way that other versions had missed. Released as a single in the UK in late '75, the song rose to the top ten of the British charts by February of the following year, inspiring Motown to release it as a US single. The song never replicated its UK success in the States, but went on to have a long life as a staple of drag performances and gay club life. Gay club life being the heart of all great club life, it's only natural that the impact of the song has continued to spread, from Adeva's hit house version in 1991 to Miley Cyrus's recent revival of the song. Danny Krivit pays tribute to this storied history with his own version, a simple yet effective edit that stays true to the original but gives DJs a little more room (and fans a little more time to sing along!) than the all-too-brief original.
Continuing on our theme of lovelorn loss and redemption, Mr. K turns his attention to the New Birth's "Brand New Lover" for our B-side. While the original slowly moves from the tentative, immediate aftermath of breakup to the eventual positive path forward, Krivit's edit jumps straight to the joyous resolution to find new love, riding a delicious call and response chorus punctuated by signature breakdowns from master producer Harvey Fuqua. Danny's edit provides a natural uplifting opportunity that never stops building over the course of its extended five minutes. Until now, the track has only been available on the group's debut 1970 full-length, and never on a 7-inch single.
As always, this release has been mastered to the highest standards and is certain to find a spot in the bags of discerning listeners and DJs alike.