[7"] Konk Party b/w Hold On To Your Mind — MXMRK2050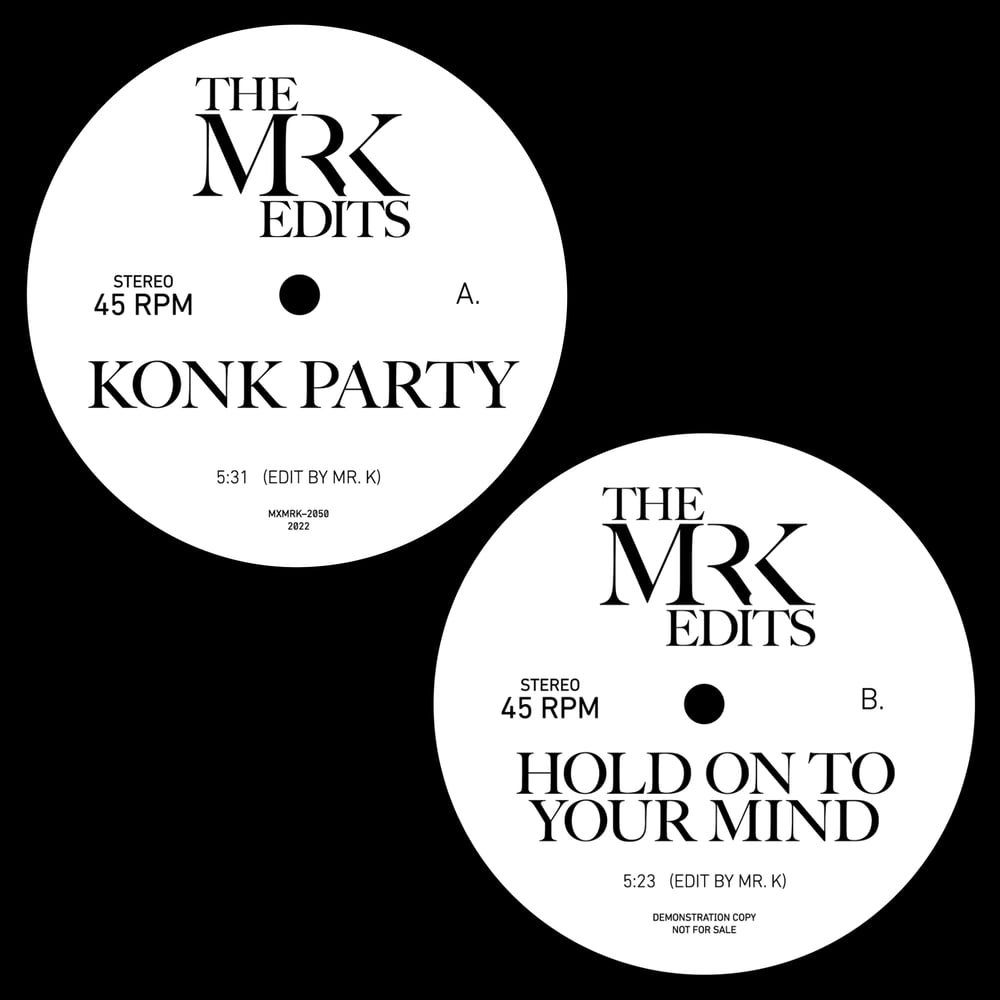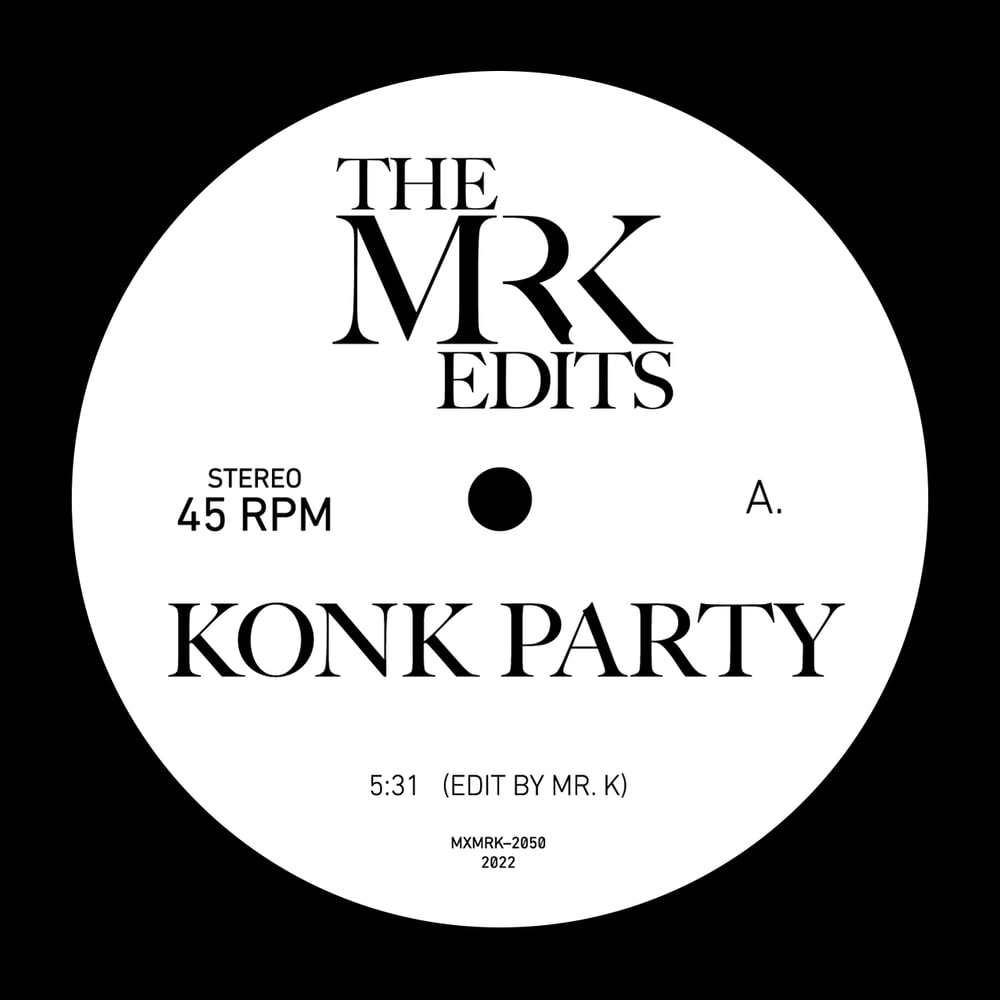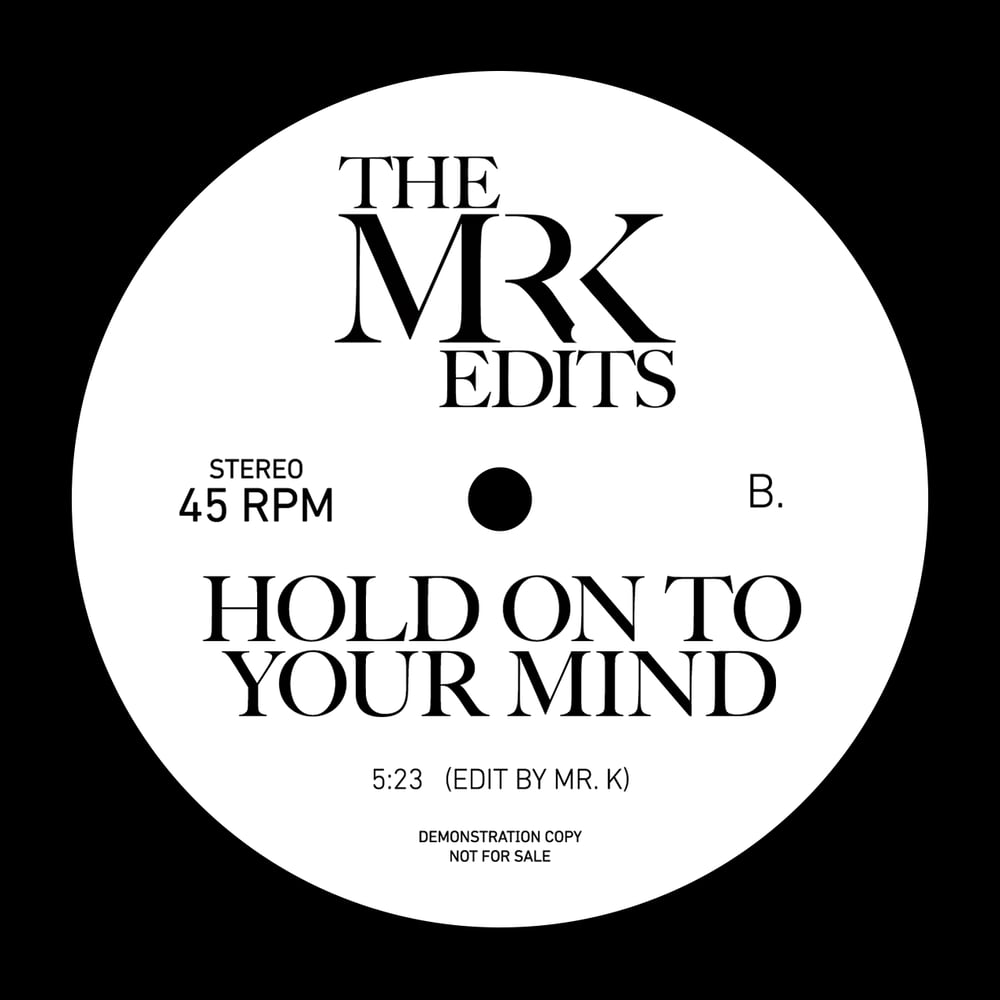 Cat # MXMRK2050 / Edits by Mr. K 7"
A. Konk Party (Edit By Mr. K) 5:31
B. Hold On To Your Mind (Edit By Mr. K) 5:23
Mr. K transports us to the golden era of the Loft with two disparate, but equally heavyweight classics from the Mancuso oeuvre mastered and cut loud, deep, and clear for club play.
First up is an edit of a track that embodies the spirit of early '80s downtown New York City. Released in 1982, "Konk Party" was the band's calling card and first hit, and represented their multicultural, no wave, hip-hop/disco hybrid perfectly, the opening sax riff itself a sly nod to Wild Sugar's breakbeat classic "Bring It Here" that the Beastie Boys would later sample. A Loft staple — the video was even filmed there — "Konk Party" was also played widely across the influential clubs of the day, becoming an instant staple at Danceteria, Mudd Club, and other hot spots. The easy-going groove, heavy on the percussion and low-slung bass, complimented by bilingual lyrics from Angel Quiñones, has dated well, and sounds especially ready for action in this new edit from Mr. K, largely inspired by the original 12-inch's choice Uptown Breakdown Mix. This is the first time "Konk Party" has been available on 7-inch.
The heavy percussion backing is perhaps the only similar element that links our A-side to its flip, but that only goes to show the breadth of styles that coexisted in the audio landscape of the Loft. "Hold On To Your Mind," first released in 1970 by Northern Irish rock group Andwella, is a heavy, psychedelic tour de force that more than lives up to its cautionary, heady title. Mr. K has outdone himself with his new mix, a supercharged blend of extended percussion breaks — absent on previous 7-inch mixes — driving vocals, and fuzz guitar. For those who have never been able to track down the original single, an expensive proposition, and even for those who have, this new edit is certainly the definitive version.