[7"] PLEASURE BOYS B/W EMOTIONAL DISGUISE — MXMRK2051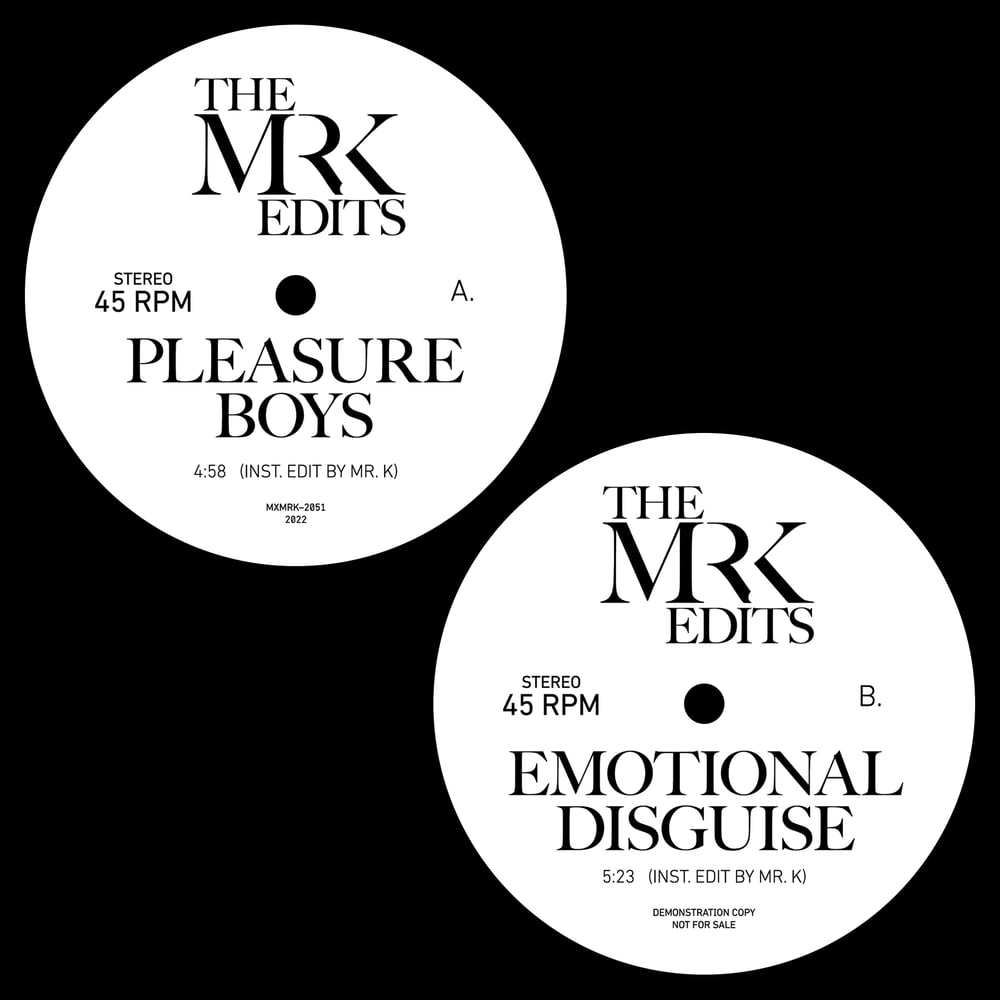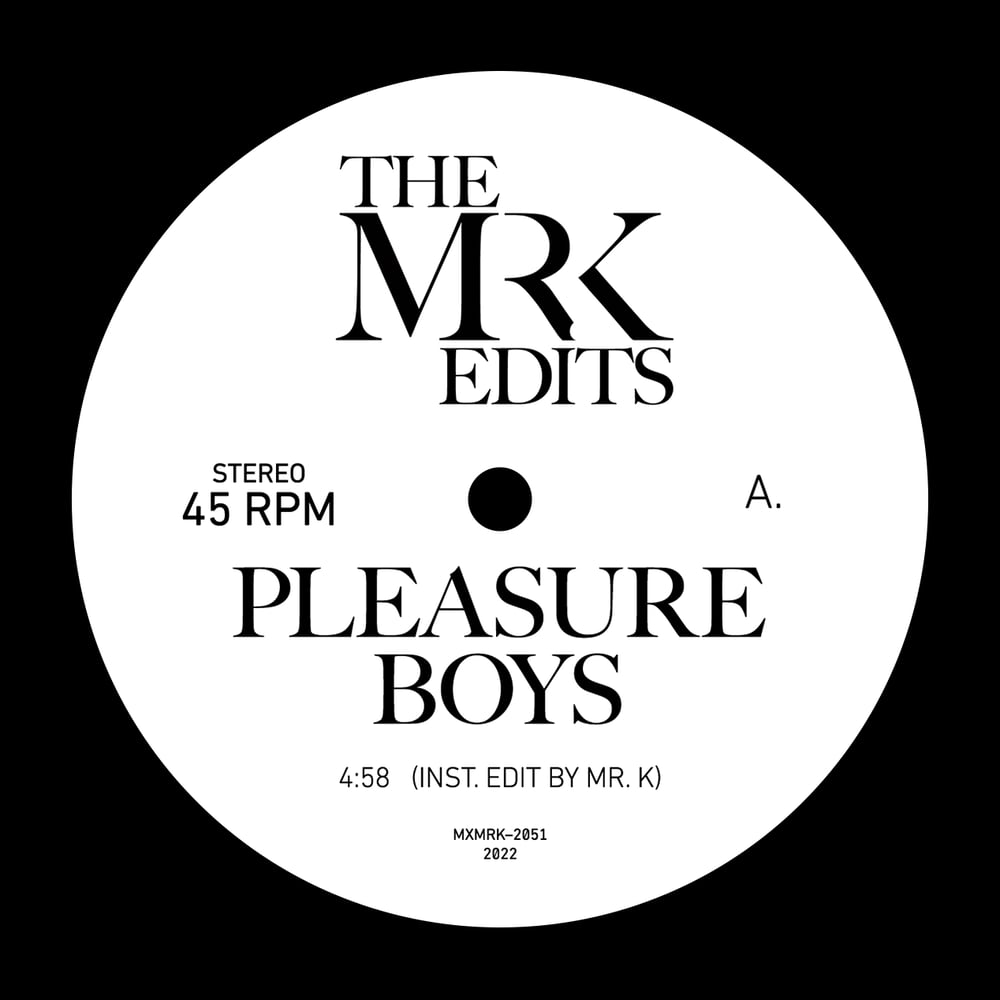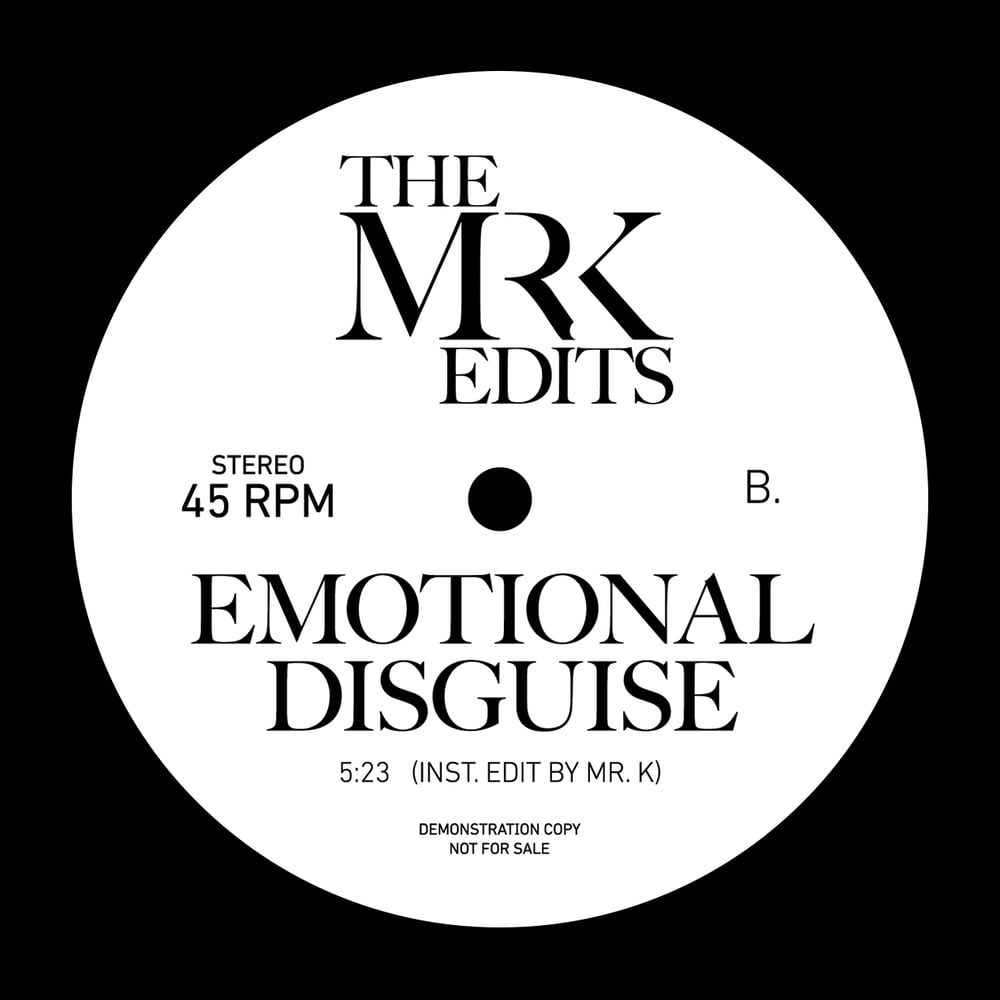 Cat # MXMRK2051 / Edits by Mr. K 7"
A. Pleasure Boys (Instrumental Edit By Mr. K) 4:55
B. Emotional Disguise (Instrumental Edit By Mr. K) 5:22
The early '80s were a fertile time for electronic music, as the explosion of relatively affordable synthesizers and drum machines gave creative musicians a new way to express themselves. For Danny Krivit, DJing at the Roxy and soaking in the sonics of the Paradise Garage, it meant an exciting collision of the worlds of dance music and hip hop. For our latest release, Mr. K has pulled out two of his sureshots from that era and given them a tune-up for today's sound systems.
"Pleasure Boys" by Visage was released in 1982 and epitomized the new wave crossover sound that would be co-opted and expanded on under the Freestyle banner. While the track was conceived with the vocal taking the lead, that vocal was never heard at the Roxy, Krivit's focus being the thunderous synth bass break that he'd extend to epic proportions using twin copies of the single. It's this routine that he's recreated on our featured edit, a bare bones riff that still sounds enormous on a club system.
For the flip, Krivit goes a little deeper with his edit of "Emotional Disguise" by Peter Godwin. Another cut originally released in 1982, Krivit again ditches the overwrought new wave vocal in favor of the atmospheric synth stylings of the instrumental, which he accurately describes as a standout, "played at the Garage and at the Roxy for the hip hop crowd."
Energetic, atmospheric, and with huge sonic impact, these edits are appearing on 7-inch for the first time.