[7"] AK - Beautiful You (Danny Krivit Edits) — MXAK-002 (RSD '23)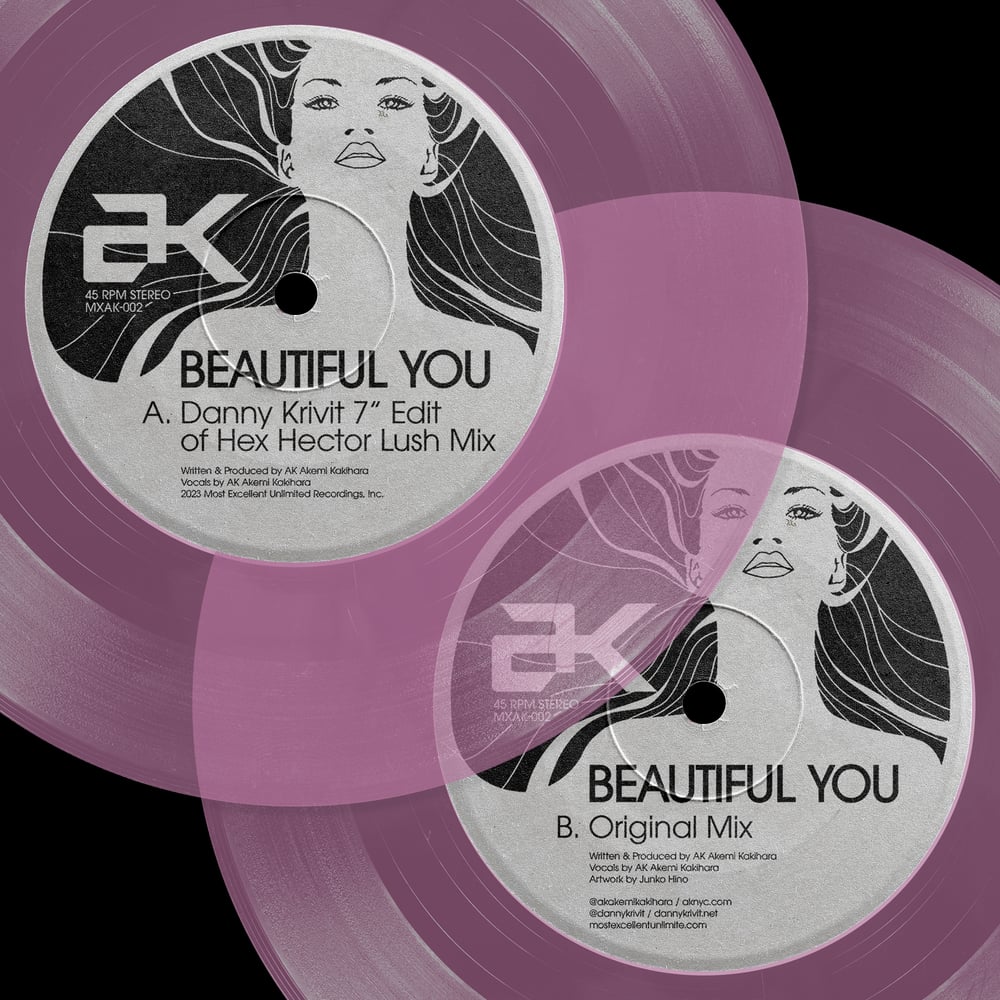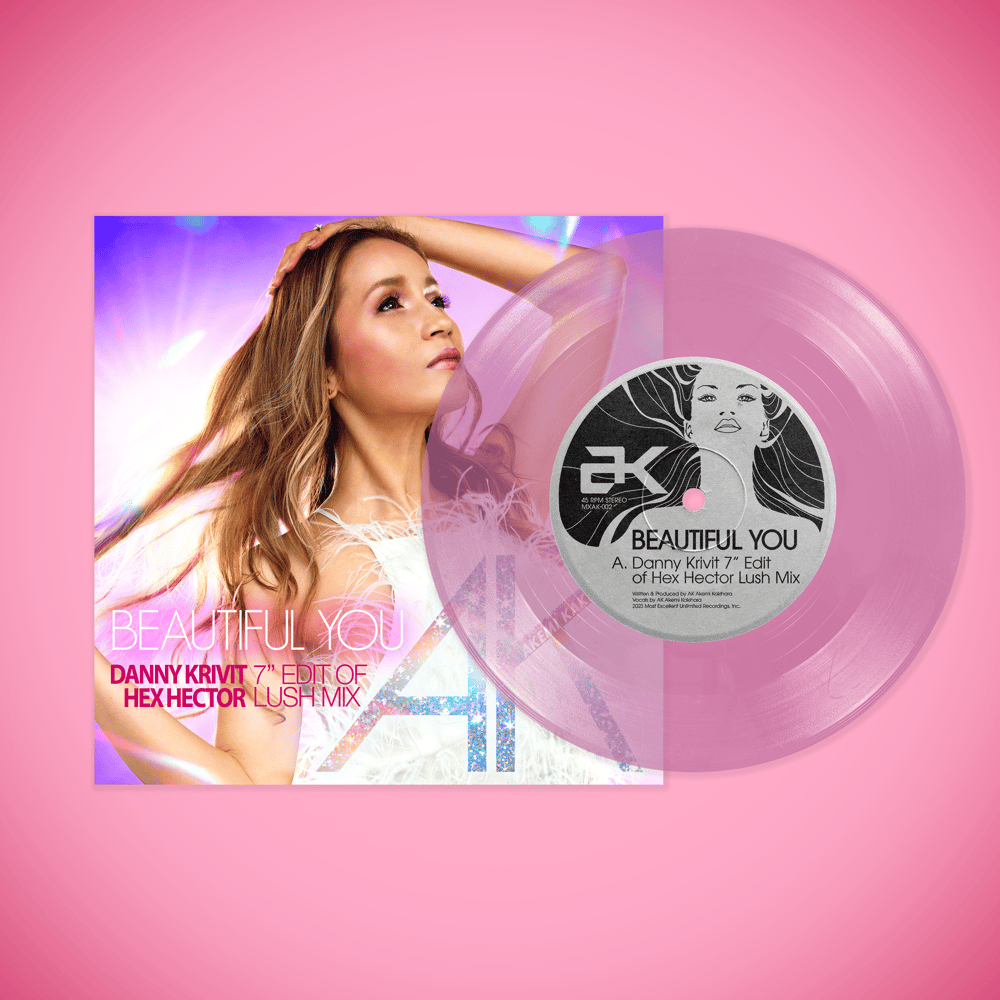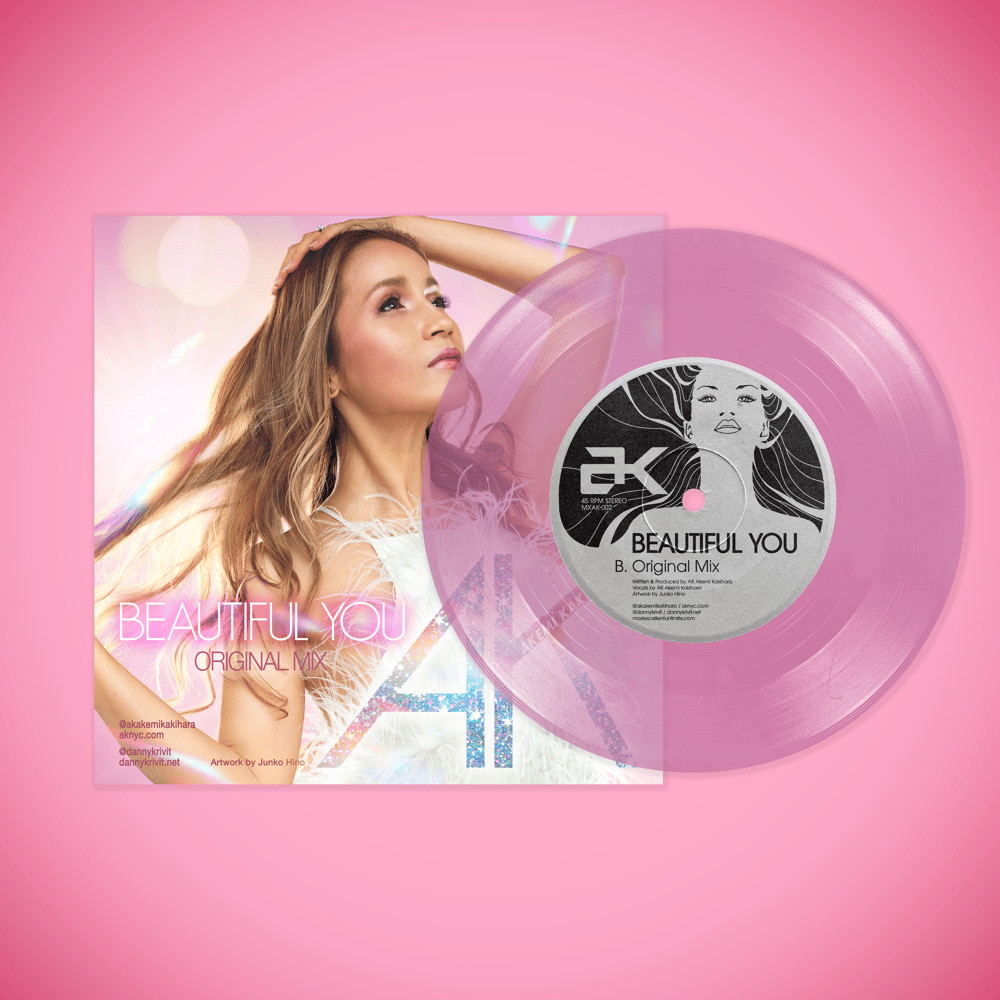 Cat # MXAK-002 / Danny Krivit Edit / Translucent Pink 7"
AK - Beautiful You
Danny Krivit 7" Edit of Hex Hector Lush Mix b/w Original Mix
A. Danny Krivit 7" Edit of Hex Hector Lush Mix
B. Original Mix
Following from the 7-inch release of her enduring classic "Say That You Love Me," soulful songstress AK teams up with Most Excellent Unlimited once again for a new already highly acclaimed single "Beautiful You", appearing on vinyl in the compact format for the first time. AK, the veteran singer songwriter gives her fans a message of empowerment and affirmation, lyrically uplifting with a groove to match, presented here in Grammy remixer Hex Hector's dancefloor-tailored remix alongside the original's gleaming pop arrangement. For this single release, the first from her upcoming new full-length album, maestro Danny Krivit has contributed his own edit of Hector's rework, an edit that follows his reliable method of boiling down arrangements to their perfect essence and is exclusive to this single. Completing the package is a full color sleeve, complimented by a translucent pink vinyl within.