[12"] Marbles b/w Shoot You Down — MXMRK2045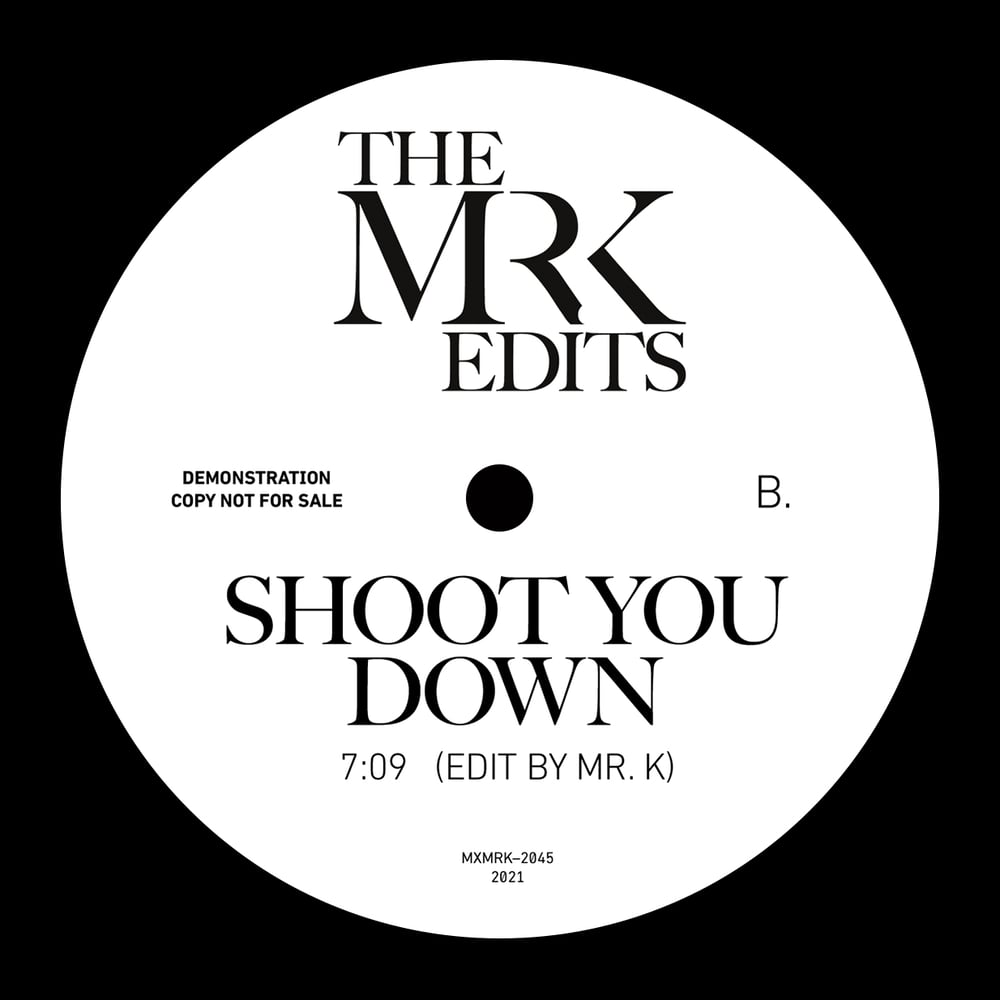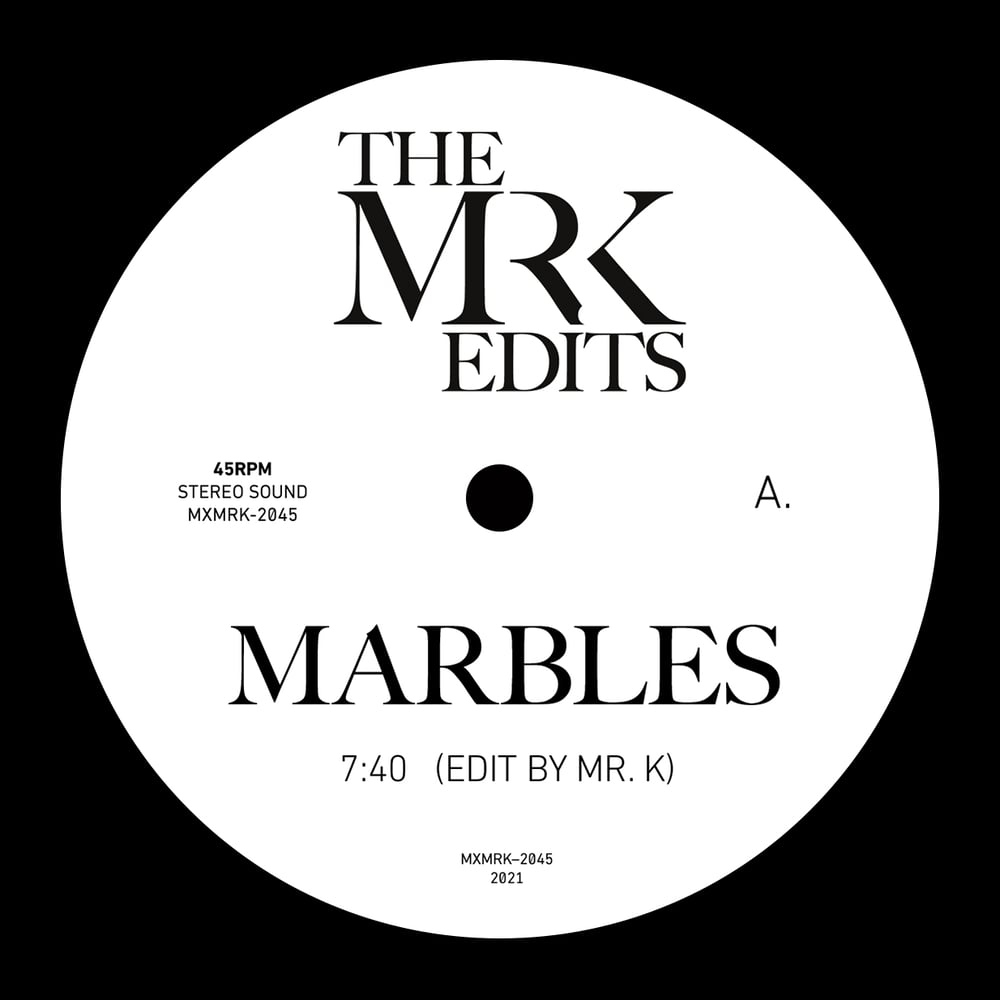 Cat # MXMRK2045 / Edits by Mr. K 12"
A. Marbles (Edit By Mr. K)
B. Shoot You Down (Edit By Mr. K)
The new batch from the bottomless edit archives of Danny Krivit is an uptempo, guitar-heavy excursion into two cuts of danceable rock from opposite sides of a decade.
"Marbles" originally came out late in 1970, the result of a collaboration between the fiery British guitarist John McLaughlin and drummer Buddy Miles. Miles was hot off his time with Jimi Hendrix, and producer Alan Douglas, who'd been instrumental in putting together the Band of Gypsys group, attempted another crossover combination with a brand new, blazing guitar god. Also on the date was Larry Young, an organ player best known for his expansive jazzy albums on Blue Note, and several veterans of Buddy Miles' funk-rock combos. The resulting mixture produced in "Marbles" a powerful, driving rhythm anchoring an addictive riff that steamrolls through the cut in a fashion not unlike the motorik sound of Velvet Underground or Can. Mr. K's edit leans heavily on the drums, naturally, with a long, tailor-made intro and a mesmerizing focus on the main riff, extending things well past the seven-minute mark.
Ten years later, the world of music was in an entirely different place but a good guitar riff coupled with a driving beat was still powerful currency on the dancefloor. This time, the group was Scottish new wave-punk group APB, whose single "Shoot You Down" had garnered unexpected peak time play in cutting edge NYC hotspots Danceteria, the Peppermint Lounge, the Ritz and the Mudd Club. "Shoot You Down" combines the urgency of the Clash with the free for all vibe that characterized the downtown scene (and throws in a chant borrowed from P-Funk for good measure). Mr. K has created a long instrumental opening that leads into the vocals, giving the tightly-wound 7-inch single a proper extended 12-inch treatment it deserved but never had before.
The sound is crisply remastered for club play, and stretched over the breadth of a 12-inch single. Both of these tracks are appearing on the long-format player for the first time.