[12"] RSL, Wesley Music (The Danny Krivit Edits) — MXMRK2058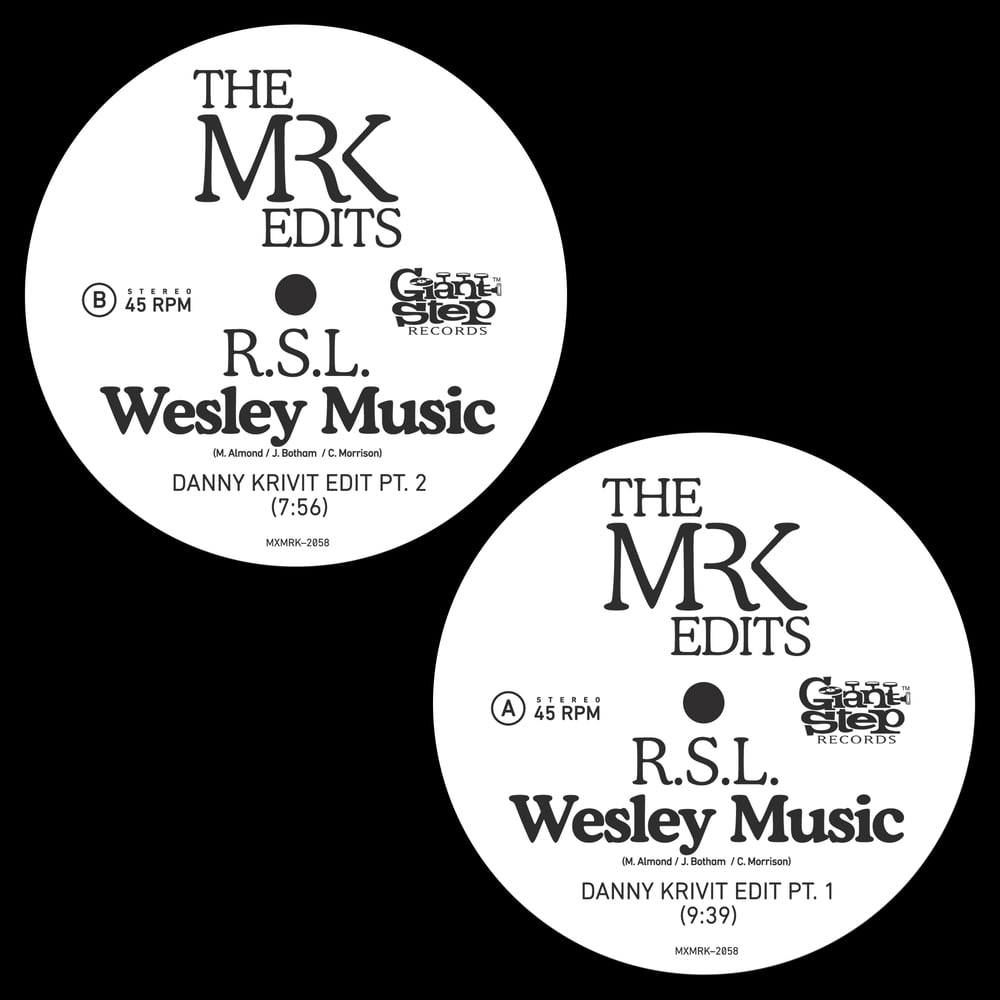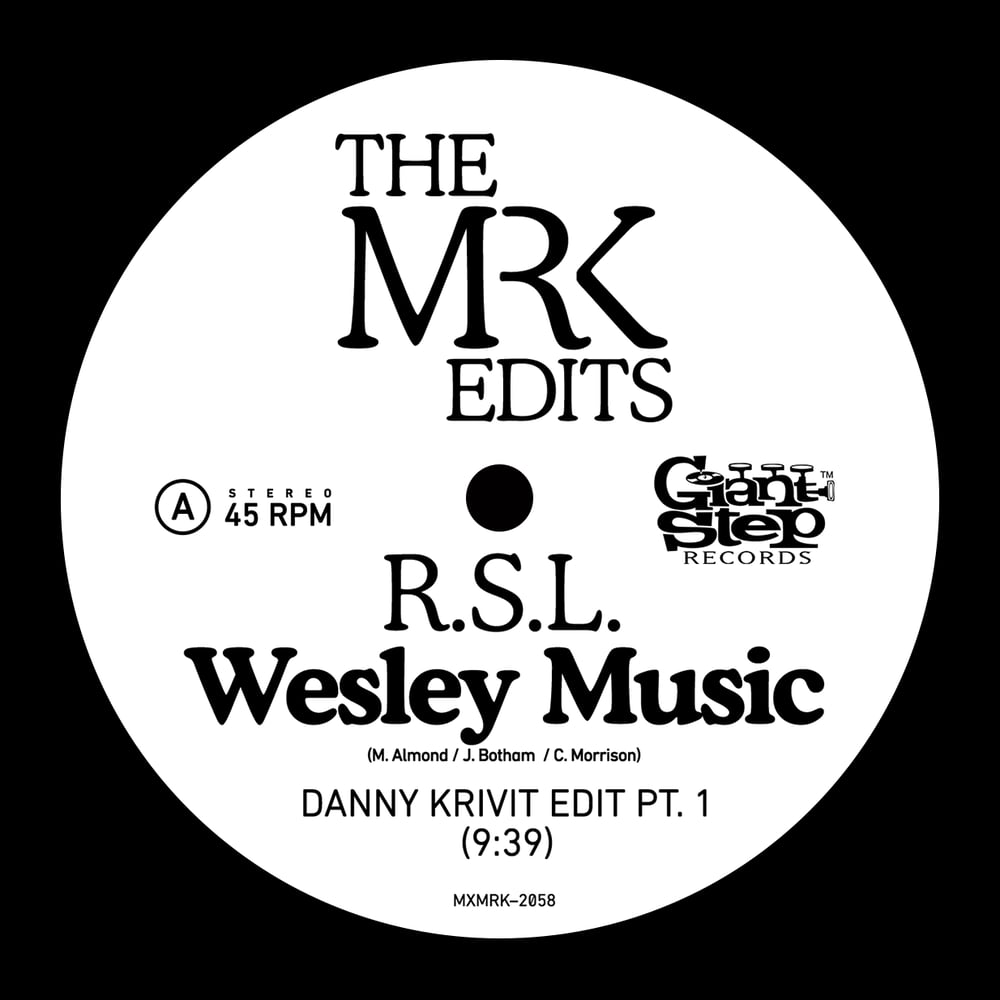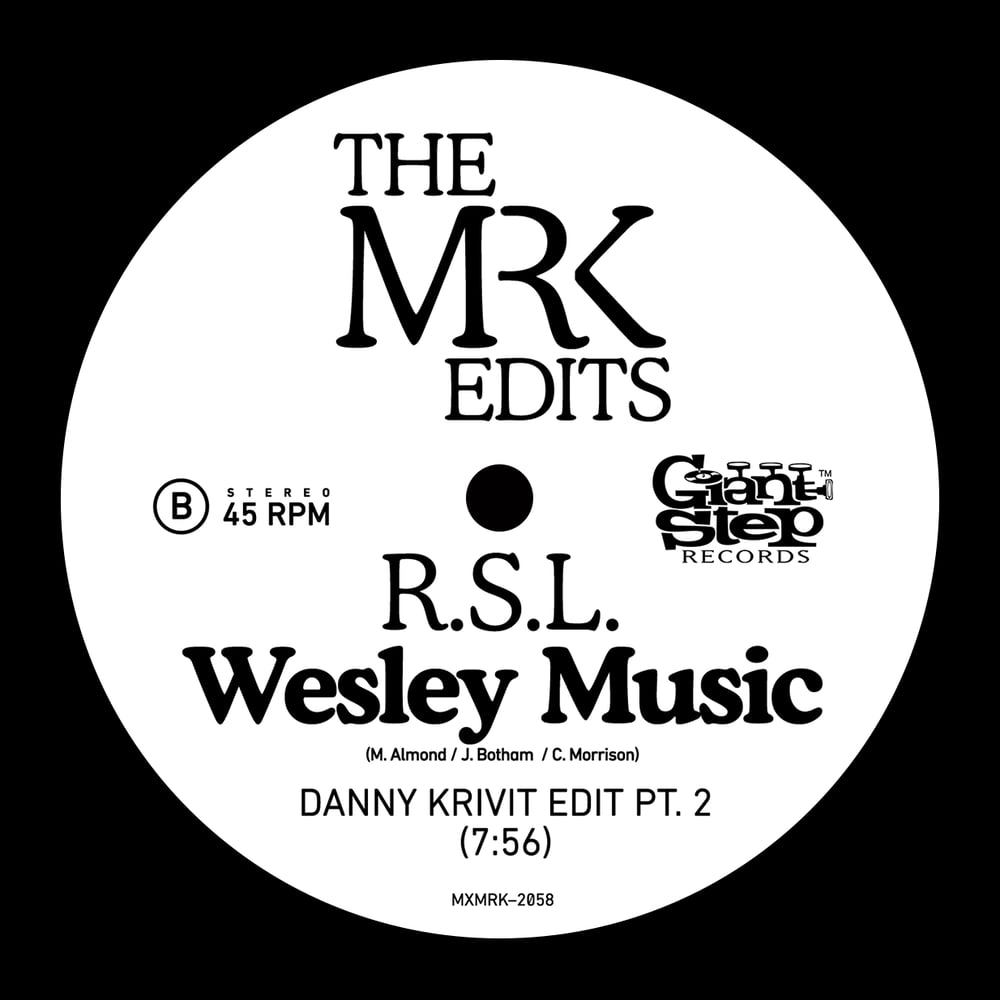 Cat # MXMRK2058 / Edits by Danny Krivit
A. Wesley Music (Danny Krivit Edit Pt. 1) 9:39
B. Wesley Music (Danny Krivit Edit Pt. 2) 7:56
Most Excellent Unlimited teams up with Giant Step Records for this special release of a U.K. jazz-dance classic's Twentieth Anniversary.
Voted Track of the Year at Gilles Peterson's 2003 Worldwide awards, RSL's "Wesley Music" was an instant anthem on its release, combining a jazzy sensibility with heavy percussion, catchy brass riffs, and a building, hands-in-the-air chorus hook. The Manchester, UK-based band first released the single on their own label, but as the tune took off it was quickly released in the U.S. by Giant Step Records, long a pipeline for the freshest British new music. Most Excellent Unlimited has collaborated with Giant Step Records for this exclusive re-release to celebrate the twentieth anniversary of the original record. The A side swaps out the original mix with a never-released Danny Krivit "Part 1" mix, a slightly more extended and direct to-the-point punch of Latin percussion and chants. The B side features Krivit's "Part 2" mix that lets the tune unfold in all its building-anticipation glory, gradually elevating to a thunderous pinnacle of an almost spiritual nature.
With RSL recently finding favor in the sets of Chicago deep disco don Rahaan and NYC's globetrotting Ge-Ology, remaster & pressed on an attention to quality vinyl, ideal to celebrate the twentieth anniversary of this timeless iconic track.