[12"] Prophecy b/w I'm Just Being Myself — MXMRK2044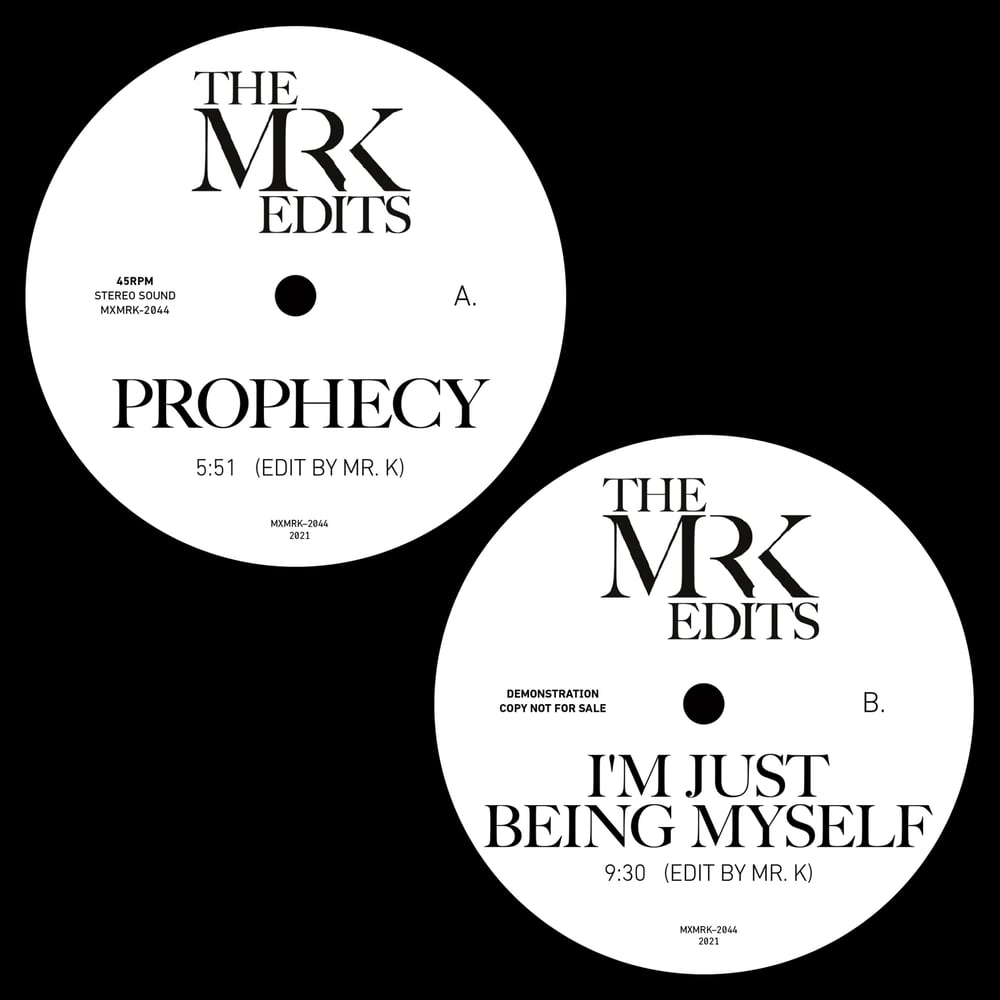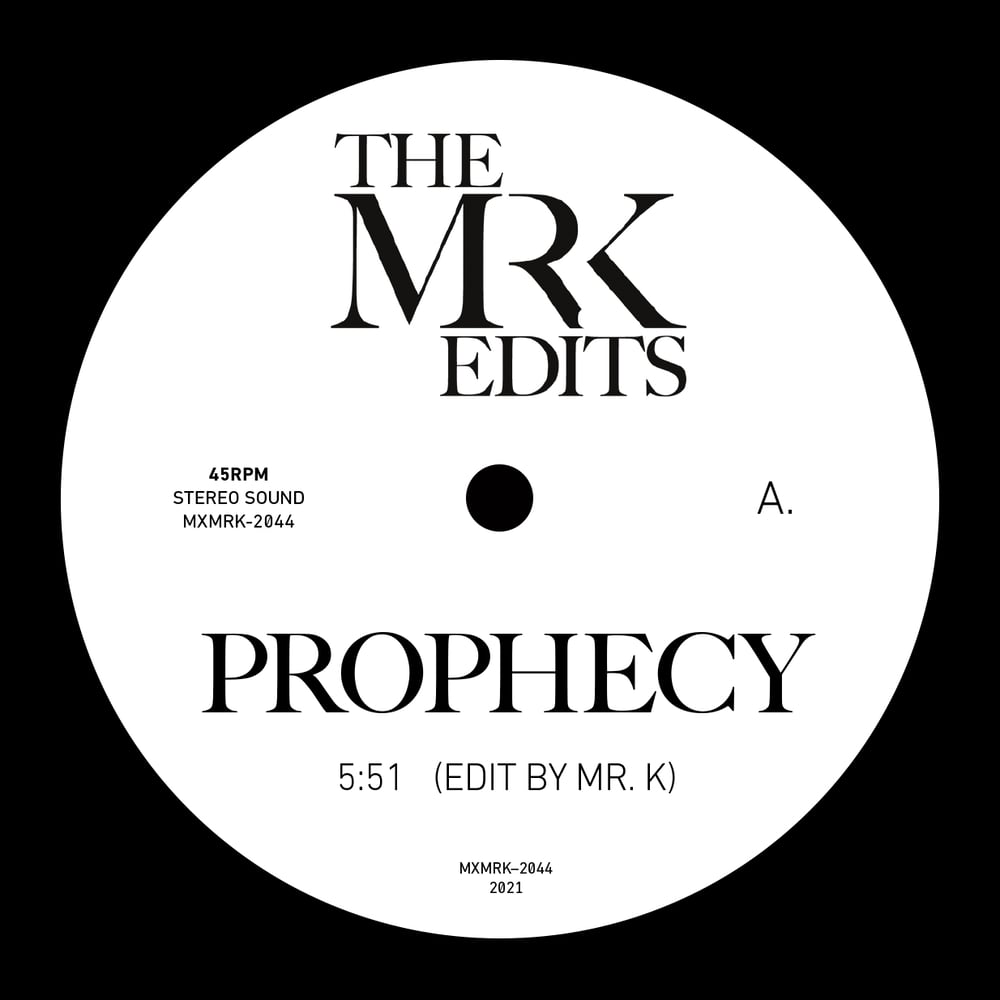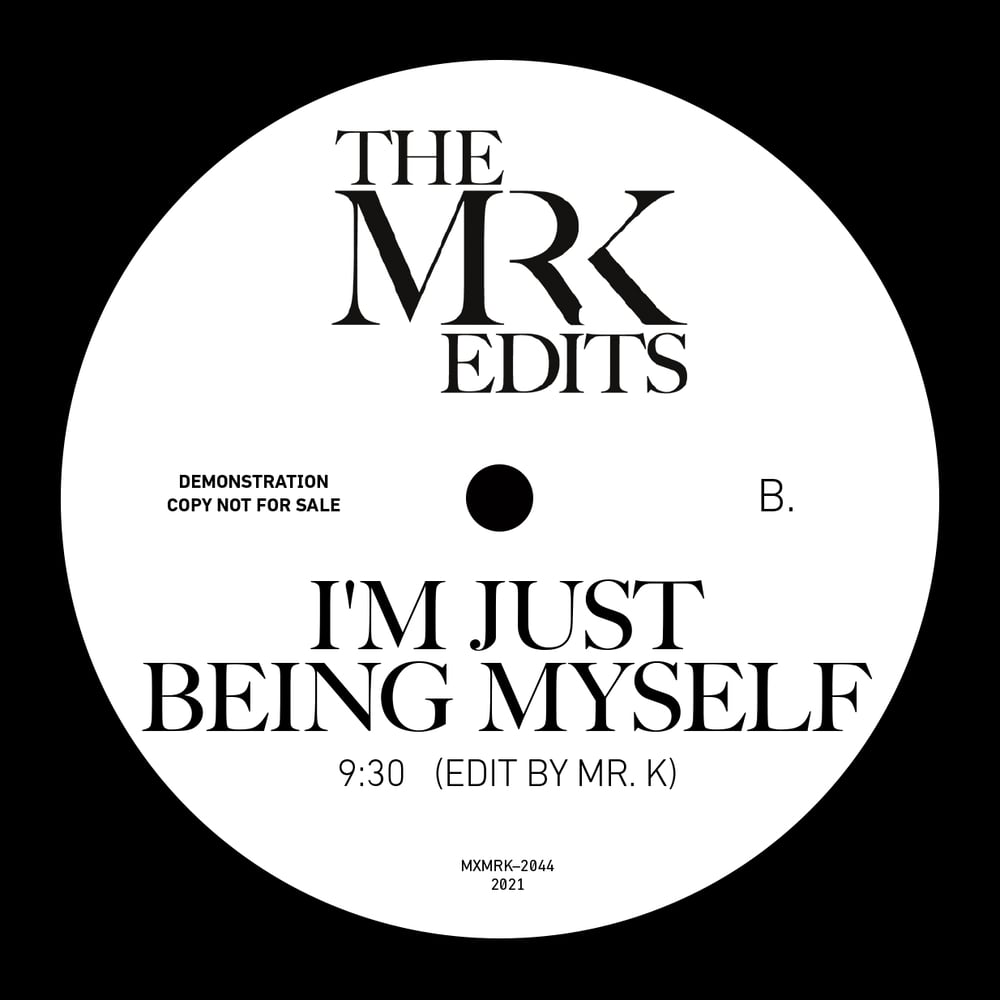 Cat # MXMRK2044 / Edits by Mr. K 12"
A. Prophecy (Edit By Mr. K) (5:51)
B. I'm Just Being Myself (Edit By Mr. K) (9:30)
For this entry in the ever-expanding series from the master Danny Krivit, we turn to two productions from the legendary Lamont Dozier. Both songs are artfully rearranged by Mr. K and appear here on 12-inch vinyl for the first time.
Margie Joseph was a powerful soul singer from the deep South who in her younger days was compared favorably to Aretha Franklin. But by the time of this recording in 1976, Joseph had moved on from the Southern soul sound and was looking for something new. She found it in collaboration with Lamont Dozier (who would actually go on to produce Aretha the following year). Dozier's song "Prophecy" was recorded at least three times, with Betty Everett doing it in '77 and Dozier himself using it as the title track for a planned 1975 solo album that was unfortunately never released. It's Margie Joseph's energetic version that made the song a proto-disco dance floor classic however, getting heavy spins on the U.K. modern soul scene and at the Houston St. incarnation of Nicky Siano's infamous 'Gallery'. "Prophecy" has also long been a Danny Krivit favorite, appearing on his 2001 compilation Grassroots. Mr. K turns in a new, definitive mix of the song, complete with a never heard before acapella intro and outro section. The writing on the wall says this one is still a winner!
Going back just a couple years prior to "Prophecy" is our flip side, "I'm Just Being Myself." This time we have an even more high profile female singer who again was looking for a new sound. In the case of Dionne Warwick, she and her longtime collaborators Hal David and Burt Bacharach had split acrimoniously not long before, and her new label Warner Brothers, seeking a fresh twist for her voice, teamed her with the celebrated Holland-Dozier-Holland team. Lamont Dozier and the Holland brothers were of course responsible for numerous Motown smashes, but by the early '70s Berry Gordy had moved operations west to L.A. and H-D-H struck out on their own, choosing to remain in Detroit. "I'm Just Being Myself" was recorded at the team's studio there, with a cast of Motown veterans fleshing out the magnificent Holland-Dozier composition. Mr. K's edit squeezes the most out of the underlying groove, avoiding the chorus in favor of prominent percussion, dramatic strings, and soaring flute. Warwick herself doesn't make an entrance until five minutes into this epic rearrangement, cooly riding the building instrumental tension. A long-time standard in Krivit's bag, this edit makes its full length appearance on wax for the first time.