[12"] I Found Love B/W Heaven Knows — MXMRK2060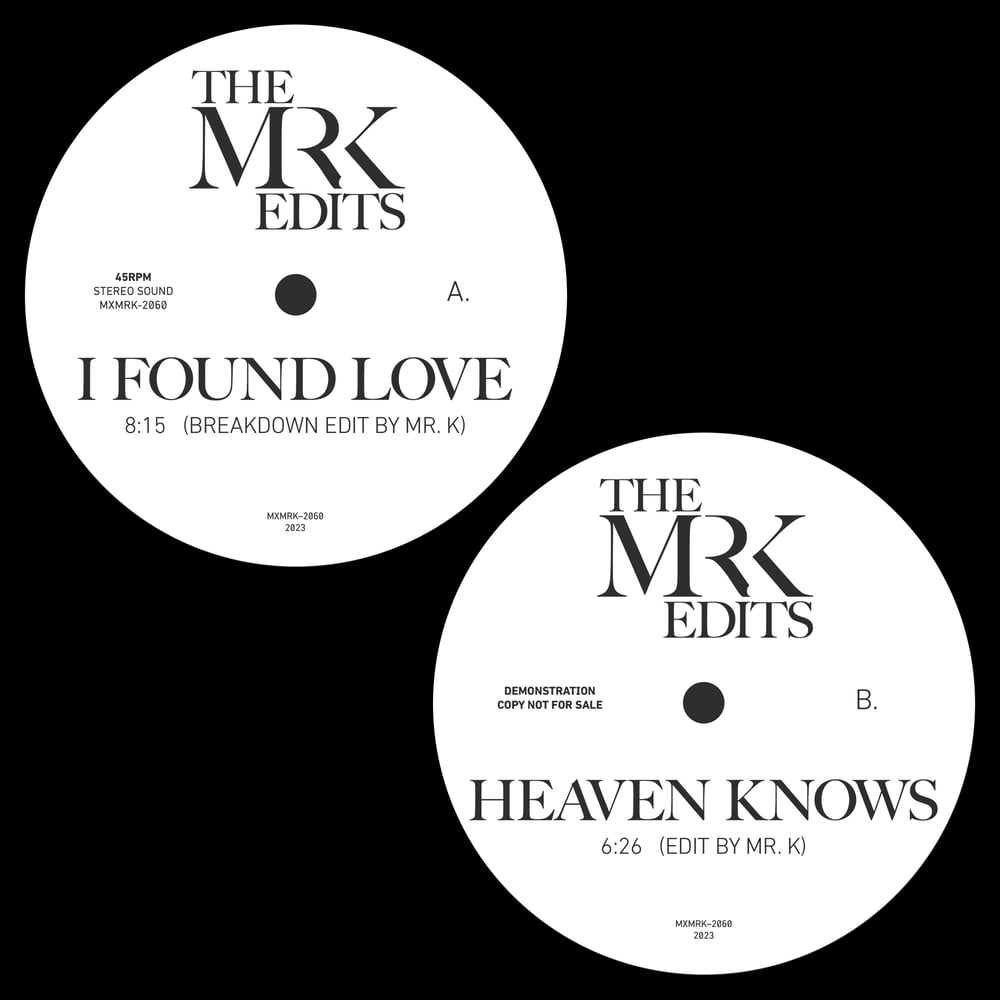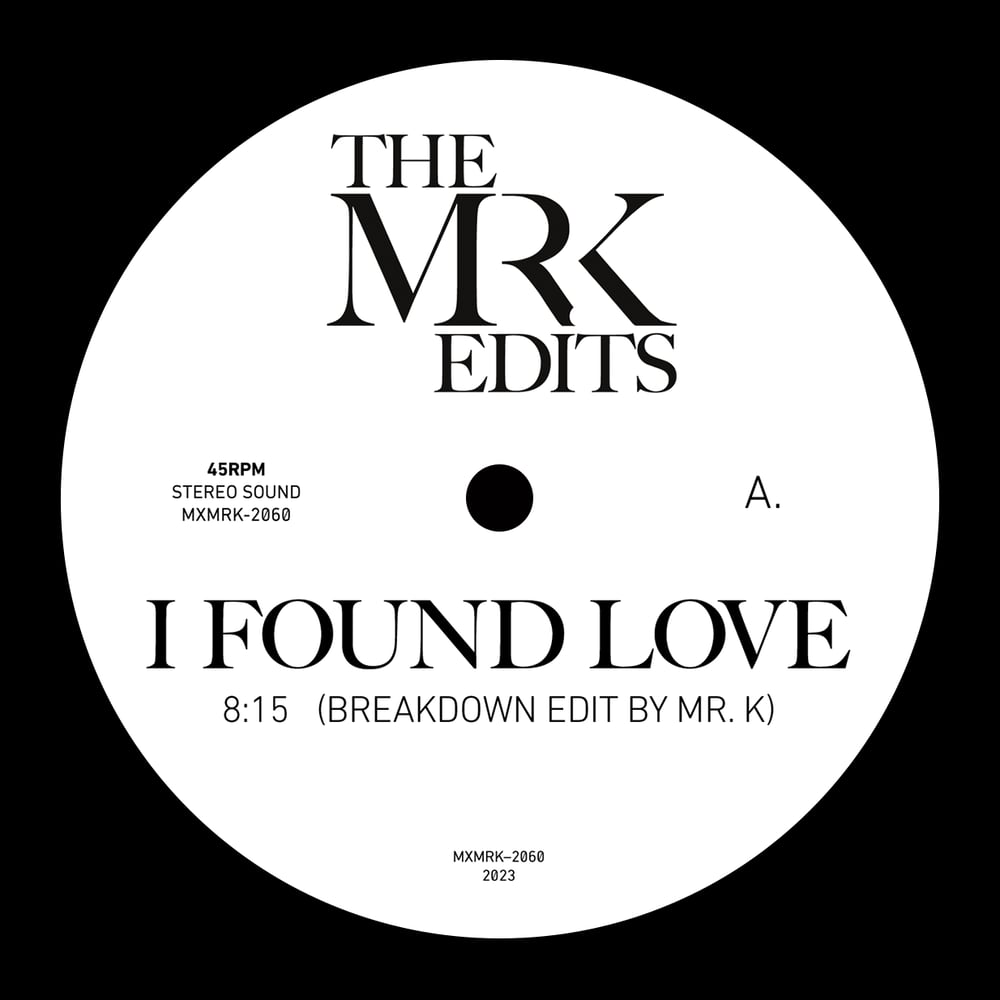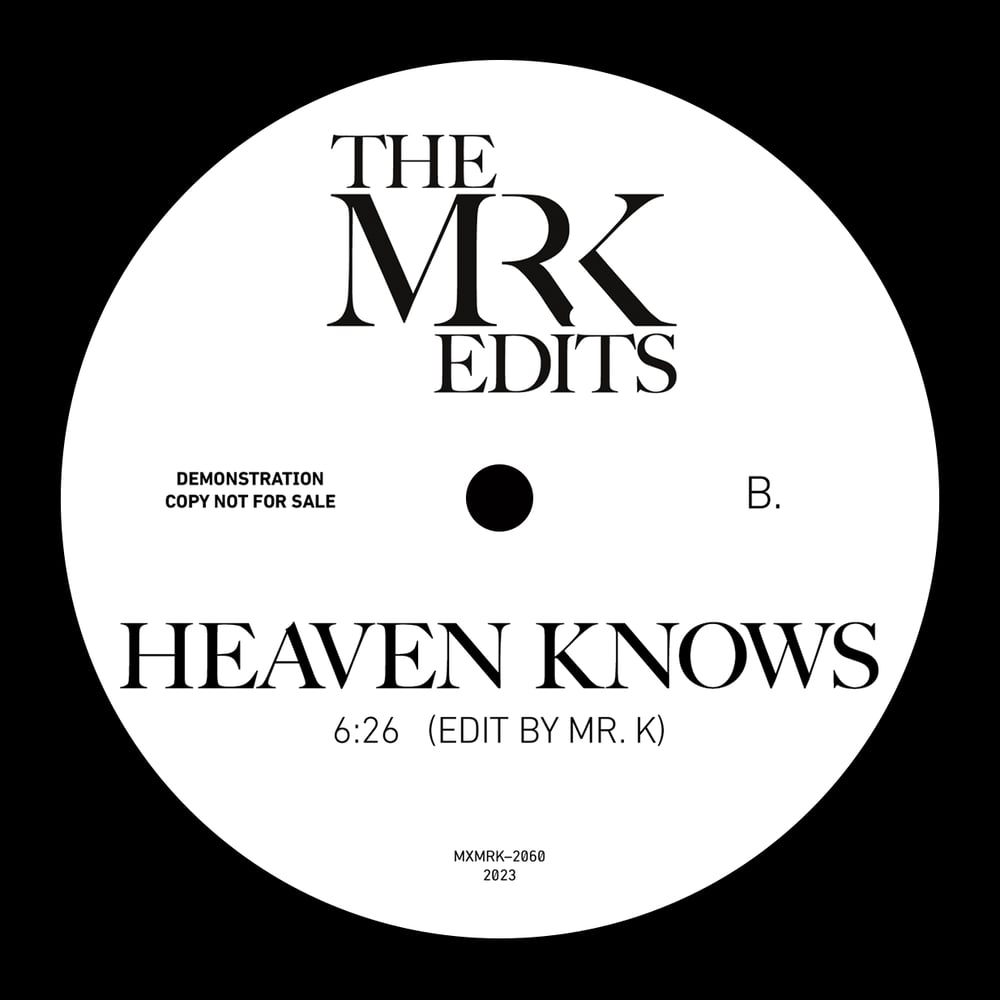 Cat # MXMRK2060 / Edits by Mr. K 12"
A. I Found Love (Breakdown Edit By Mr. K) 8:15
B. Heaven Knows (Edit By Mr. K) 6:26
It's back to the heart of disco with the next release — our sixtieth! — in Most Excellent Unlimited's long-running series of collaborations with master editor Danny Krivit, this installment on long-play 12-inch vinyl.
Our A-side features the work of Euro-disco maestro Alec Constandinos, whose symphonic suites and long form arrangements for stars like Cerrone and Don Ray made him an essential ingredient on many a glittering dancefloor in the late '70s. Love & Kisses was one of his earliest disco projects, and one of his most popular. Their song (the "band" was a studio fabrication of Constandinos) "I Found Love" stretches across the entire side of an LP in its original form, but for discerning disc jockeys who leaned towards the funkier side of the spectrum, the percussion and bass breakdown is where it's at. And if you are a long-time follower of Mr. K, it will come as no surprise that it is here that he focuses his metaphoric razor on the iconic breakdown, and we are left with a tough, driving track that will suit throwback sets as well as slot nicely into modern uptempo programming. As an added bonus, stick around to the very end when Krivit lets the song's memorable acapella sample ("And I suppose you thought it was all over??") finish it out.
It simply does not get much bigger than Donna Summer in the world of disco. Her song "Heaven Knows," a duet with Brooklyn Dreams singer "Bean" Esposito, is one of the many gems in her catalog, and one that still evokes powerful reactions in heads, both old and new. Produced by the dream team of Giorgio Moroder and Pete Bellotte, the power and groove are propulsive and indisputable. Krivit begins with an extended "Mac Arthur Park" horn crescendo that teases the emotion before introducing a newly stripped down singalong verses and chorus of "Heaven Knows". As the song progresses, a fabulous building effect until the end, a six-minute run through the clouds, enveloped in the ecstasy of that same horn crescendo. A sudden finale, fading into the ether, takes us out and leaves the listener (and DJ) with an open path of which musical road to take next, a master's touch from an editor who excels at his craft.