[12"] Love The Life You Live b/w Drive My Car — MXMRK2018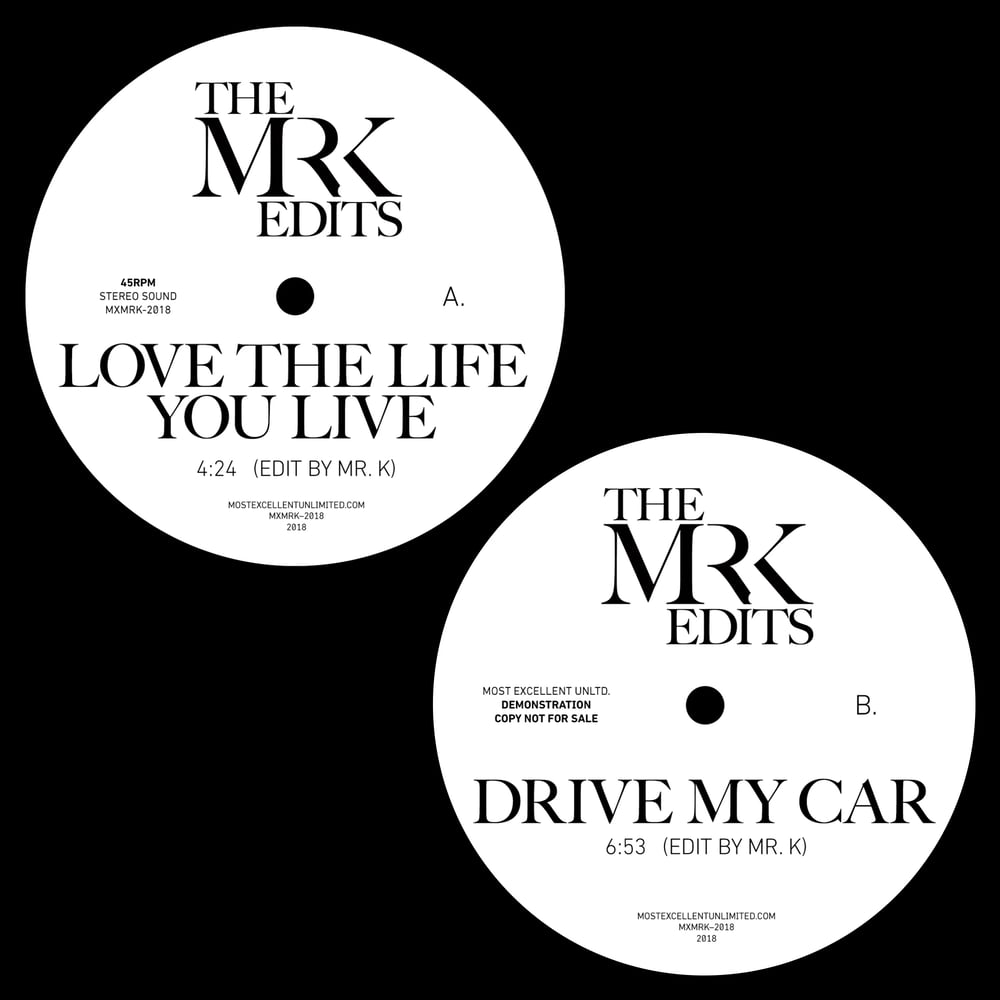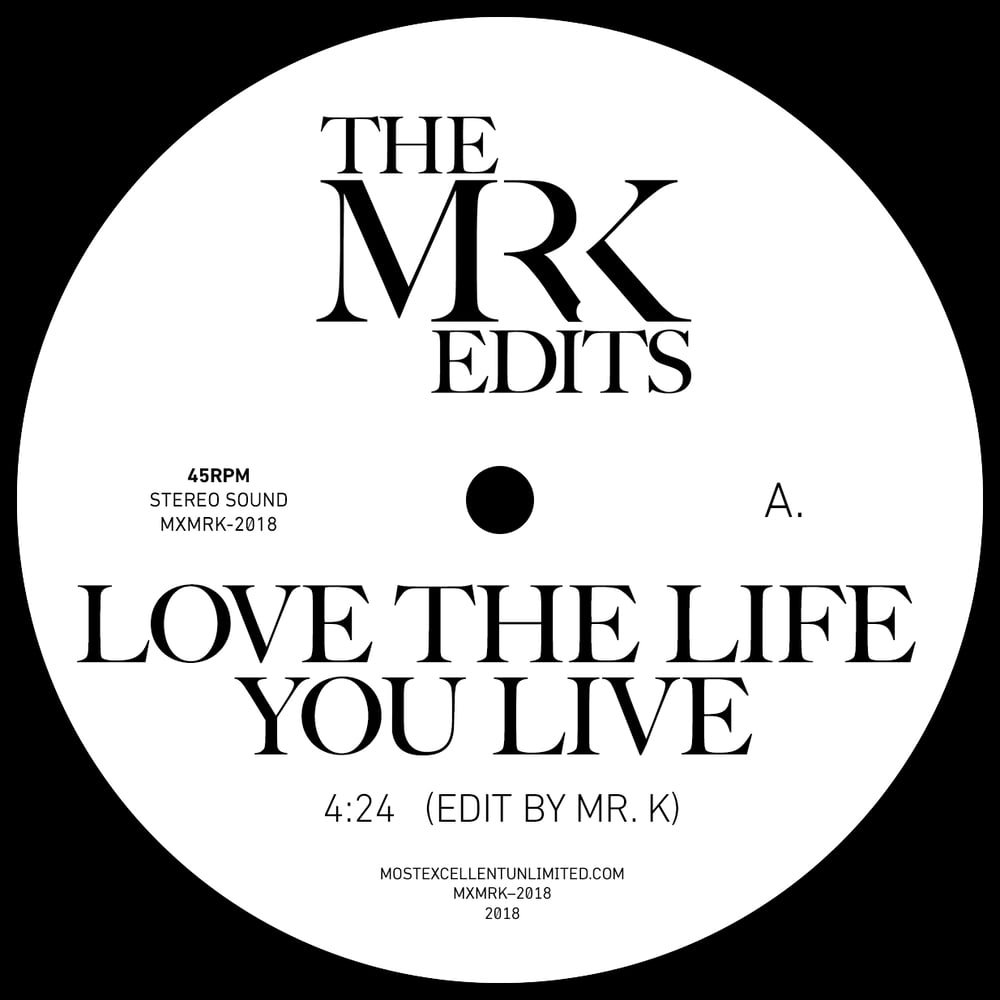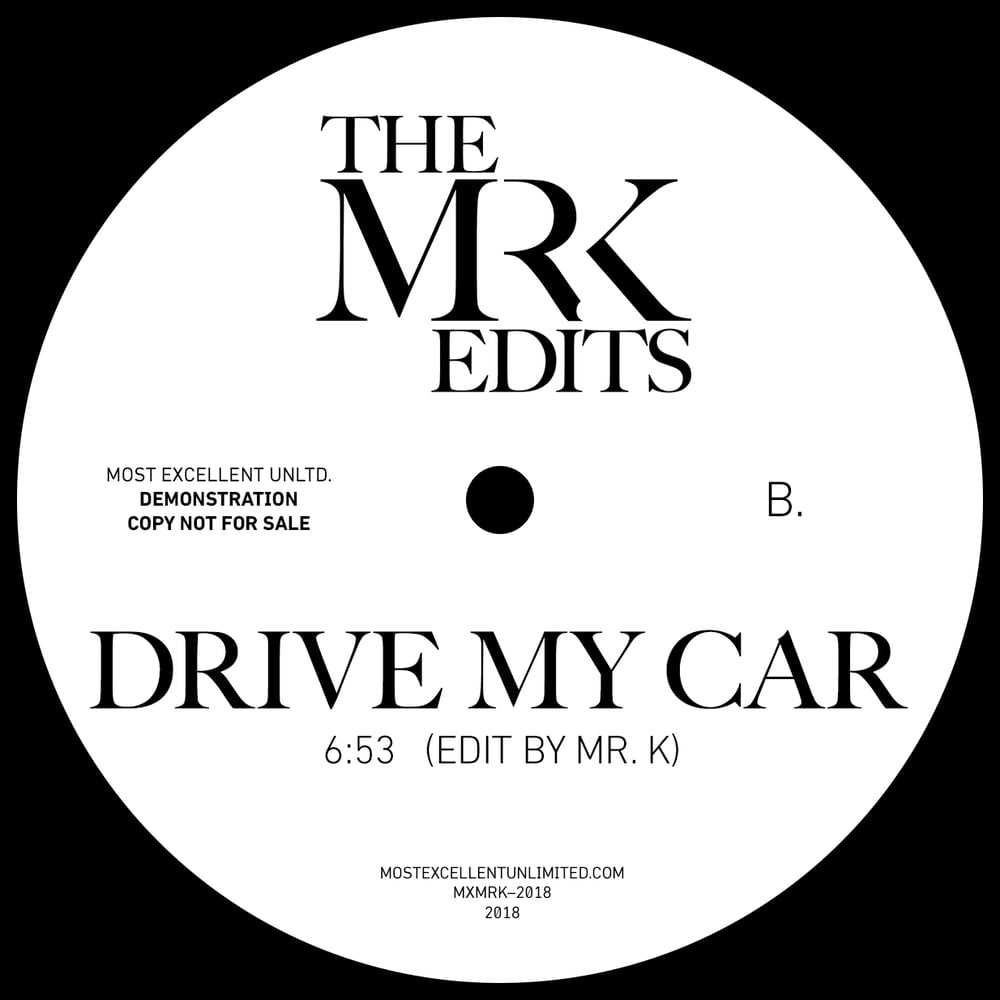 Cat # MXMRK2018 / Edits by Mr. K 12"
A. Love The Life You Live (Mr. K Edit)
B. Drive My Car (Mr K Edit)
Mr. K turns to the funkier side of disco on the latest 12-inch from Most Excellent Unlimited, working his magic on a couple cuts that still retain the same power to fill dance floors they had back in the day. "'Love The Life You Live' is one of those rare songs that was big for me when I first started DJing, and still jams today," notes Krivit, who gives another stripped-down, bass-heavy edit to the irresistible Kool & The Gang classic. One for the b-boys as well as the Loft heads, Mr. K's edit gradually builds on the hard-charging rhythm with a slinky keyboard solo, punchy horn riffs and breaks, breaks, breaks.
Gary Toms Empire ruled the summer of '75 with "7-6-5-4-3-2-1 (Blow Your Whistle)," and progressive DJs looking for a follow-up soon discovered another mover in the band's repertoire. "Drive My Car" is a Lennon/McCartney cover that bears little resemblance to the original, and indeed most fans would be hard-pressed to identify any similarities at all in Danny Krivit's reworked version. Stripping out the vocals and chorus and leaving just the rumbling low end groove, Mr. K's edit motors along for a cool 7 minutes, laced throughout with short change-ups to elevate the energy.
Both tunes spread over their own sides of a 12-inch to ensure full-frequency clarity and power!